Attorney Matthew R. Arnold answering the question: "What rules are there for Father's Right in NC?"

Former professional basketball player Allen Iverson's already messy divorce appears to be getting worse. Just this past week his ex-wife, Tawanna Iverson, filed documents with a family law court saying that the former Philadelphia 76ers star has taken the couple's five children and refused to return them.
The latest incident is one in a long string of custody fights the couple has engaged in since they initiated the divorce process. In February, Tawanna won full custody after a family law judge decided that Allen was not capable of managing the children in his current state. The judge ordered that Allen begin seeing a psychiatrist and attend AA meetings for at least one year. Allen was only granted visitation rights in specific circumstances, including that he not consume alcohol within 24 hours of a visit.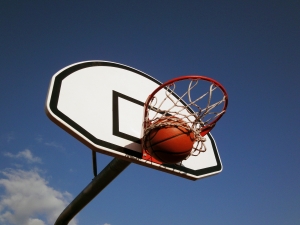 The family law judge said that Allen was at times a hindrance to the development of his children and that, if he wanted to see more of them, he would have to invest some time into learning more appropriate ways of interacting with them. Allen called the decision unfair and one-sided and appealed, an appeal he lost in March of this year.
In this most recent case, Tawanna claims Allen has refused to return the five children after he took them for an alleged vacation, something Tawanna believes may never have even happened. According to the court documents, Allen asked permission to take the children to Charlotte, NC for several days in late May for a short vacation. However, when Allen was supposed to return the children they were nowhere to be found. Tawanna claims she tried to set up an exchange at a neutral location, a nearby Target, but that Allen never bothered to show up. Tawanna says she has reliable information that Allen never took the children to Charlotte at all and instead is staying with them at a Sheraton in Atlanta.

The children range in age from 3 to 16 and Tawanna has sole legal and primary physical custody of all of them. She is asking that the family law judge force Allen to return the kids and to punish him for failing to follow the existing custody agreement. Specifically, Tawanna has asked that Allen be thrown in jail for violating the terms of the custody agreement.
It's been a bad year for Allen, after first losing custody of his children in February the former professional athlete lost his $4.5 million Atlanta mansion due to foreclosure. Filings show that he was unable to keep up with his payments and ended up defaulting on his mortgage. Friends and former teammates say Allen has hit rock bottom and hope that he slows down to take stock of his life. Violating custody agreements and being in contempt of court will only exacerbate his problems and lead to even longer time away from his children.
If you find yourself facing a complicated family matter then you need the help of experienced family law attorneys in Charlotte, North Carolina who can help guide you through the often confusing process of divorce.
Source:
"Report: Allen Iverson accused by ex-wife of abducting their 5 children," by Dan Devine, published at Yahoo.com.
See Our Related Videos From Our YouTube Channel:
https://www.youtube.com/user/ArnoldSmithPLLC?feature=watch
See Our Related Blog Posts:
Sue Sylvester From "Glee" Announces Split From Wife Of Three Years :: Separation and Divorce Lawyers in Charlotte, North Carolina
Putin Not Laughing About Recent Divorce :: Separation and Divorce Lawyers in Charlotte, North Carolina