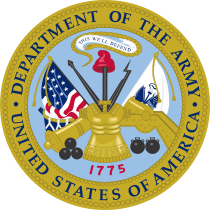 A disabled veteran has filed a petition before the U.S. Supreme Court asking the justices to decide whether states can instruct divorce courts to count a veteran's disability benefits when determining spousal support. Peter James Barclay, an Air Force veteran, also asked the Court to determine whether federal law prevents states from considering VA disability benefits communal property to be divided like other joint marital assets.
When Barclay divorced his wife in 2010 the divorce court judge considered the value of his VA benefits when awarding his wife $1,000 per month in alimony. His only income at the time was the $4,400 per month he received from the VA and Social Security. Barclay remains on disability due to post-traumatic stress related to his job as first responder to the 1995 Oklahoma City bombings. He witnessed the full horror of the attack, having to cart away dead and wounded. As a result, he's unemployable and able to draw federal benefits.
His attorney is now attempting to have the United States Supreme Court decide whether Title 38 U.S. Code, Section 5301(a), which says that VA disability benefits are immune from "taxation", claims of creditors, attachment, levy and seizure," doesn't also prevent them from being included in alimony calculations.
Barclay's attorney readily admits that most states follow the example set by the divorce court judge in his case. This is based on the Supreme Court's Rose decision which says that VA benefits are payments intended to compensate both the veteran and his family. Barclay disagrees; in his petition he claims that his disability pay is meant to compensate him for his loss of income. Barclay makes the reasonable point that if a veteran has a spouse the VA compensation tables award a higher disability payment and if the veteran gets divorced the extra payment stops. This mean the spouse should not be able to claim the base amount which remains unchanged regardless of marital status.
Barclay's attorney also points out that Arizona recently passed a law shielding veterans' disability benefits from alimony calculations. His petition mentions the two other states – Texas and Vermont – where VA disability benefits paid in lieu of retirement are not subject to division as property or to alimony calculations.

One legal expert who gave his opinion of the petition said that every state except Arizona allows veteran benefits to be included in calculating spousal or child support payments based on Rose decision that benefits are used to support the entire family. The expert conceded that states are more evenly split on whether disability pay can be divided as marital property. It remains to be seen whether this split between the states will be enough to have the Court agree to hear the issue.
If you find yourself facing the prospect of divorce in Charlotte, it is best to contact an experienced equitable distribution lawyer in Charlotte, North Carolina who can help guide you through the often difficult process.
See Our Related Blog Posts:
Equitable Distribution of Marital Property