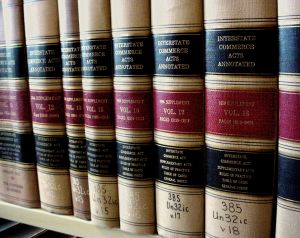 There are only two grounds for divorce in North Carolina. They are discussed in North Carolina General Statute § 50-6. The state has only two grounds for divorce: 1) Separation for One Year; or 2) Incurable Insanity of One Spouse and Separation for Three Years. In North Carolina, the vast majority of marriages end due to the first basis: separation for one year.
Many states, including North Carolina, require a "cooling-off" period of separation for a specific length of time before no-fault divorce proceedings can take place. During this time, the couple is required to live apart from one another with the intent that the separation will become permanent. In North Carolina, after the couple has lived apart for the required year, the divorce is typically granted about 60 days after filing, and the decree is made final immediately.
Under state law, the one-year separation does not have to be according to mutual agreement; only one spouse is required to have the intent to stop cohabitating with the other. Under present law, isolated incidents of sexual intercourse do not stop the statutory one-year period from running, provided such incidents do not amount to a "resumption of marital relations." The only proof required of this separation is the testimony of the plaintiff; no written statements or affidavits are necessary. As is the case with both grounds for divorce, one of you must have been a resident of North Carolina for at least six months.
The other way to get a divorce in North Carolina is to meet the grounds of incurable insanity. To do this, the spouses are required to have lived apart for three years or more because of the condition of insanity. The condition of insanity must be proven by the testimony of medical or psychiatric experts. Given the work required to prove the condition, the insanity basis as grounds for divorce is not used very often.

There's one additional, and very rarely used, wrinkle in North Carolina divorce law known as "divorce from bed and board." According to North Carolina General Statute § 50-7, a court may grant a fault divorce on the basis of divorce from bed and board if a spouse abandons his or her family, maliciously turns the other spouse "out of doors," endangers the other spouse's life by cruel or barbaric treatment, makes the other spouse's life intolerable, becomes an excessive drug or alcohol user, or commits adultery. Although it is called "divorce" from bed and board, it is actually addressed before a divorce and it does not actually dissolve the marriage but instead results in a judicially ordered separation.
If you find yourself facing the prospect of divorce in Charlotte, contact the experienced divorce lawyers in Charlotte, North Carolina at Arnold & Smith, PLLC who can help guide you through the sometimes-confusing process.
See our related blog posts:
For a Cheap North Carolina Divorce Start Cooperating