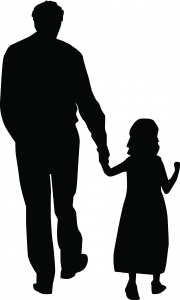 It's pretty easy for one adult to share advice with another on how to handle your divorce. But for many parents, the divorce process is so full of concerns unique to their family that tips from well-meaning friends, family members and colleagues can easily go in one ear and out the other. A new documentary film aims to grab the attention of these parents by reminding them that kids have some good ideas, too.
One of the most stressful aspects of divorce is child custody. Deciding where your kids will live and when they'll see their other parent greatly impacts them, but they are often not consulted in any of the decision-making. Parents can inadvertently make the divorce even more overwhelming by throwing a lot of changes their child's way and expecting them to simply go along with everything, new living arrangements, rules, routines and all, without giving them any input in their future. According to the kids in the new documentary, that's not fair. The HBO movie, "Don't Divorce Me! Kids' Rules for Parents on Divorce," debuted last month and will be repeated several more times.
One girl in the movie says that parents should instead give their kids some time to process changes and then listen to what they say in response, no matter if those opinions conflict with your own plans. By working together you may be able to develop some new routines that work for everyone. One of the film's participants described a system for making sure she has everything she needs for stays at her dad's house.

Other kids chimed in about the importance of not taking anger out on their kids. Children said it's critical to not force them to take sides or dictate what they can do with gifts they've received from the other parent. And even if it seems obvious to you as an adult, kids in the film say, remember to assure your children that the divorce is not their fault.
If you find yourself facing the prospect of divorce in Charlotte, contact one of the experienced child custody lawyers in Charlotte, North Carolina at Arnold & Smith, PLLC who can help guide you through the sometimes-confusing process.
See Our Related Blog Posts:
Impact of Separation and Divorce on Paying for College
Divorce Advice for Talking with Your Children about Separation and Divorce