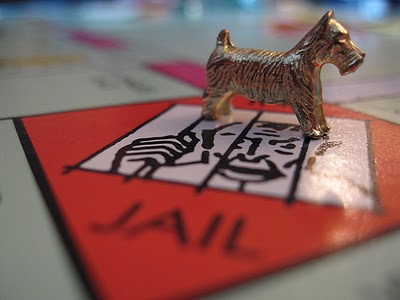 In the case of Raprager v. Raprager, Husband and Wife entered into a Consent Order which appears to have temporarily resolved their dispute. It required Husband to make substantial payments to Wife: $2,000 per month in spousal support, $2,000 per month in child support and $1,000 per month toward an equitable distribution distributive award in the amount of $250,000. Not long after the Consent Order, Husband filed a motion to modify child custody, child support and spousal support. Shortly after Husband filed his motion to modify, Wife filed a motion for contempt because Husband was not paying as required under the Consent Order. The Court heard Wife's motion for contempt and found Husband to be in wilfull contempt of court and ordered him to pay $22,500 in arrears to Wife. The trial Court further ordered that if Husband did not make the payments, he was to be immediately arrested and held in Granville County Jail until he purged himself by paying the amount ordered. The trial Court did not rule on Wife's motion for attorney's fees associated with the motion for contempt.

The North Carolina Court of Appeals first noted that the appeal was interlocutory because Husband's motions to modify were still pending and the trial Court had not yet ruled on Wife's motion for attorney fees in relation to the motion for contempt. However, the Court of Appeals has held that the appeal of a contempt order affects a substantial right so this appeal was allowed to proceed.
Husband argued that the trial Court erred in holding him in willful contempt because it failed to conduct a detailed examination of his personal expenses, business expenses and his ability to pay. The North Carolina Court of Appeals rejected this argument because the trial Court is only required to consider the defendant's overall financial condition to determine willfulness. The trial Court is not required to make specific findings of fact concerning the details of a Defendant's ability to pay. Importantly, the Court of Appeals seemed to be swayed by signficant nonnecessary expenditures by Husband.
Thank you for visiting Charlotte Divorce Lawyer Blog. If you are in need of a Charlotte contempt lawyer, please give us a call.