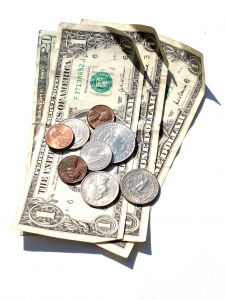 Legal experts say there have been changes in the way couples end marriages in North Carolina and all over the country thanks to the prolonged economic downturn. Divorces before the recent recession tended to revolve around a division of marital assets. Following the economic downturn, couples began to spend more time dealing with splitting liabilities than their shared assets.
Debt has played an increasingly prominent role not only in the divorce process, but sadly, into the calculation concerning whether divorce is even financially feasible. Many couples facing hard times and mountains of debt have had to give a lot of thought to whether they can survive without the benefit of a second income. Underwater mortgages and employment trouble has meant that some couples must enter bankruptcy before they can begin to consider a divorce.
Jointly held debt does not simply evaporate after divorce, even if bills are reassigned in court to one party. Spouses remain on the hook for any joint obligations including shared credit cards, mortgages and tax debts. Though North Carolina's equitable distribution laws strive to divide marital debts and assets fairly during divorce, these divisions are not necessarily equal.
Though there has been some good news in the form of American families working to reduce their levels of household debt, the recession caused quite a bit of financial pain. The Federal Reserve reported that the small drop in debt burdens for the average American family corresponded with a 38% decline in net worth. The Survey of Consumer Finances reported the average net worth among families in the U.S. fell from just over $126,000 in 2007 to below $78,000 by 2010.

Moving toward a new single life requires an evaluation of the assets and liabilities that exist during marriage and which ones will carry over into an independent future. Reestablishing credit, creating a workable budget and negotiating an acceptable settlement agreement are part of that process. Getting solid legal advice from an experienced North Carolina family law attorney can go a long way in helping an otherwise difficult situation.
If you find yourself facing the prospect of divorce in Charlotte, contact experienced equitable distribution and property division lawyers who practice in Charlotte, North Carolina like those at Arnold & Smith, PLLC who can help guide you through the sometimes-confusing process.
See Our Related Blog Posts:
Top Ways to Lower Your Attorney's Fees
Equitable Distribution Attorneys: Property Division can be Difficult in North Carolina Divorces