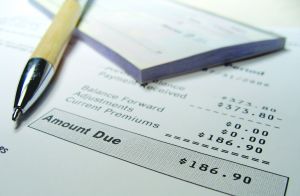 According to a recent article by The State, a single South Carolina mother occupied with running a day care and raising two sons won a South Carolina Supreme Court case recently that may end up requiring divorced parents who pay child support to also pay for their kids to go to college.
The woman, Kristi McLeod said she was so shocked she had to stop by her lawyer's office to ensure that she had heard the news correctly. The justices voted 3-2 in her favor, ruling that college education is now so critical to success in today's world that the state has an interest in ensuring that it is paid for.
McLeod and her husband divorced in 1993. His income subsequently skyrocketed from $29,000 to almost $250,000 a year by 2008. Despite this vast increase child support for Kristi McLeod stayed at $175 a week for the two children. The whole time she never made more than $40,000 running a day care.
When McLeod's son decided to go to college his father agreed via email to repay student loans and pick up miscellaneous expenses. The father also unilaterally decided to reduce his child support payments for his other son to $100 per week.
The father ultimately failed to hold up to his end of the bargain and McLeod decided to sue. A Family Court judge ruled in the father's favor, saying he wasn't required to pay college costs. The lower court judge also reduced how much support McLeod collected and refused to require her ex-husband to pay her attorney.
But the South Carolina Supreme Court decided to hear the case and reversed all previous lower court decisions on the subject.
In her majority opinion, Justice Kay Hearn wrote that, "Although the decision to send a child to college may be a personal one, it is not one we wish to foreclose to a child simply because his parents are divorced."
The son has since graduated from college and is working as a fingerprint analyst for the FBI.
Two justices dissenting, citing current state law which specifically mentions paying support until a child finishes high school but does not mention college costs at all. "Had the Legislature intended for a parent to pay college expenses as an incident of continuing child support, I believe it would have specifically included the phrase 'college graduation.'"

The ruling did leave open the possibility that not every parent who pays child support would be forced to pay for college expenses. The majority opinion seemed especially annoyed at the father in the case, pointing out that he gave no reason for not paying.
The justice said that the hostility surrounding divorce can cause ordinary people to shirk responsibilities they otherwise would not. "What other reason could there be for a father with more than adequate means and a son who truly desires to attend college to skirt the obligation the father almost certainly would have assumed had he not divorced the child's mother?"
If you find yourself facing a child support issue then you need the help of an experienced Charlotte family law attorney who can help guide you through the confusing process.
See Our Related Blog Posts:
Same-Sex Couples and Child Custody Disputes