Board Certified Family Law Specialist Matt Arnold being interviewed on the Legal Forum. Topics discussed include: How to choose a divorce lawyer? How long does a divorce take? How much does a divorce cost? When can a person get an annulment?
Divorce can be a difficult time for most everyone that experiences it. Your marriage is coming to an end, your children will learn what's happening and personal and financial information that you would rather keep hidden will be exposed to strangers. Given these many drawbacks, it isn't surprising that most people wonder if there are ways to shield some of this information from the prying eyes of the public. Country superstars Miranda Lambert and her husband Blake Shelton felt much the same way, but unlike most people, were successful in their attempt to have their court records sealed.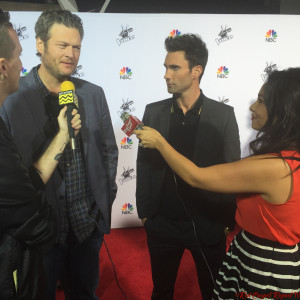 The two singers announced late last week that they would be divorcing, ending a four-year marriage that many believed was happy. When the story hit the newspapers, enterprising reporters began digging for the court records and were shocked to discover that many of the records in the divorce case were unavailable. The reason was that a family court judge in Oklahoma chose to seal the divorce case, preventing the public from ever discovering the details of their divorce.
According to information since revealed by the couple, Shelton filed a petition for divorce on July 6. Only a few weeks later, only July 20, the decree officially dissolving the couple's marriage was filed. Of all the records involved in the divorce, the only one publicly available is a single entry in an online docket that shows the divorce case listed as B.T.S. vs. M.L.S., the couple's initials.
Generally speaking, it is very difficult for a couple to successfully petition a judge to seal your divorce records. The courts across the U.S. are designed to be free and open, with members of the public given the right to review court records should they so desire. Though families have a reasonable desire to keep sensitive information private, judges are required to engage in a balancing test to ensure that both the public's right to access court records and the litigants' interest in privacy are considered.
The unofficial standard across the U.S. is that only that information that is truly private and could prove harmful if revealed or that involves especially sensitive or proprietary information will be sealed. Judges must consider whether the public's interest is served by sealing the documents and the extent of the harm suffered by litigants if it were to be released. Given these hurdles that must be cleared before records can be sealed, it is quite often difficult for ordinary couples to succeed in their quest to keep divorce records private.
Beyond the already high burden that most judges are required to consider when deciding to seal records, a recent law passed in Oklahoma (where Lambert and Shelton chose to divorce) requires judges to make public any sealing order. The legislature passed the requirement for those cases where a judge determines that a compelling privacy interest outweighs the public's right to access the records. Bizarrely, no such sealing order has yet been made public in the Lambert/Shelton divorce.
Lawmakers in Oklahoma are now up in arms, accusing the judge of holding celebrities to a different and lower standard. One legislator accused the judge of not following the law, arguing that average citizens would never be able to get their cases sealed and that the same rule should apply to the country singers. Though celebrities are even more likely to be subject to public scrutiny than ordinary couples, the personal details contained in a celebrity divorce are no more invasive or hurtful than those contained in an average person's records. Given this, it's only fair that the same kind of protection afforded to famous singers be applied to those without record deals or TV shows.
If you find yourself facing a complicated family law matter, then you need the help of experienced family-law attorneys in Charlotte, North Carolina who can help guide you through the often confusing process of divorce. Please contact Arnold & Smith, PLLC today at (704) 370-2828 or find additional resources here.
About the Author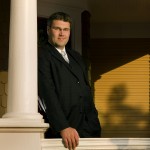 Matthew Arnold is a Managing Member of Arnold & Smith, PLLC, where he focuses on the areas of family law, divorce, child custody, child support, alimony and equitable distribution.
Mr. Arnold was raised in Charlotte, where he graduated from Providence Senior High School. He attended Belmont Abbey College, where he graduated cum laude, before attending law school at the University of North Carolina at Chapel Hill on a full academic scholarship.
A certified Family-Law Specialist, Mr. Arnold is admitted to practice in all state and administrative courts in North Carolina, before the United States District Court for the Western District of North Carolina, and before the Fourth Circuit Court of Appeals in Richmond, Virginia.
In his free time, Mr. Arnold enjoys golfing and spending time with his wife and three children.
Sources:
http://www.tennessean.com/story/news/2015/07/27/blake-shelton-miranda-lambert-divorce-records-sealed/30751031/
Image Credit:
https://upload.wikimedia.org/wikipedia/commons/6/68/Blake_Shelton%2C_Adam_Levine_The_Voice_VIP_Screening.jpg
By Mingle Media TV [CC BY-SA 2.0 (http://creativecommons.org/licenses/by-sa/2.0)], via Wikimedia Commons
See Our Related Video from our YouTube channel:
https://www.youtube.com/user/ArnoldSmithPLLC?feature=watch
See Our Related Blog Posts: