Charlotte Divorce Attorney Matthew R. Arnold of Arnold & Smith, PLLC answers the question " I'm not getting along with my husband. We've been married two weeks and it was a mistake. Can't I just get an annulment?"
If you are in the midst of or recently emerging from a North Carolina divorce, you may have encountered certain decisions in your divorce case that you disagreed with. For instance, a judge may have awarded custody in a way that you found unfair, or given your spouse more money than you think was warranted. Some decisions are more important than others and some may be so critical that you even considered the idea of an appeal. To find out more about how an appeal works in a North Carolina family law case, keep reading.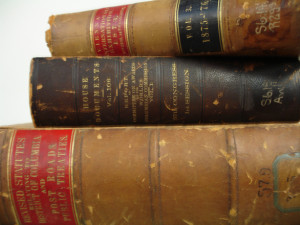 What is an appeal?
First things first, let's discuss the nature of an appeal. Many people mistakenly believe that an appeal serves as a do-over, a second opportunity to present your case to a new judge. That is incorrect. An appeal is not a chance to shop around looking for a decision you agree with, it is a chance to review a previous decision for possible mistakes. As a result, appeals courts do not conduct trials, hear from witnesses or take into consideration new evidence. The appeals court assigned to review your request will instead look through the court transcript, motions that were filed, exhibits and any other documents from the initial proceeding to learn as much as possible about the case.
What do appeals courts look for?
In addition to reviewing the previous history, a court will also hear oral arguments and be on the lookout for any legal error in the judgment of the lower court. The question before the appeals court is not whether they might have come to a different conclusion than the lower court, it is whether the lower court judge made an error of law. This is important; the trial court judge cannot simply have ruled in a way you don't like, the must have made a mistake.
What can be appealed and what can't?
Appeals can only be made on final, permanent orders of a court. What does this mean? It means that you must wait until a family court has decided the issues before it completely before filing your appeal. This means that you cannot appeal the rulings of temporary hearings.
How long do you have to decide?
When it comes to appeals, time is of the essence. In North Carolina, the Rules of Appellate Procedure dictate how appeals are handled. The Rules say that parties have 30 days from the date of the entry of judgment to file an appeal. That means you need to think fast and reach out to a lawyer quickly if an appeal is something you are seriously considering.
What are your odds?
First off, it goes without saying that the answer to this depends entirely on the particular facts of your case. You may have been the victim of an egregious mistake on the part of a family court judge, in which case your appeal might be successful. Generally speaking, appeals are hard to win. The reason is that, as we've said, appeals courts do not retry the case, they are simply looking for a mistake made by the lower court. It can be hard to point to clear mistakes. Additionally, appeals can take a very long time to wind their way through the court system. In the legal world, time is money and appeals can be quite costly. Though there may be hope that you will ultimately prevail in an appeal, you need to take all these factors into consideration when making your decisions about whether an appeal makes sense.
If you find yourself facing a complicated family law matter, then you need the help of experienced family-law attorneys in Charlotte, North Carolina who can help guide you through the often confusing process of divorce. Please contact Arnold & Smith, PLLC today at (704) 370-2828 or find additional resources here.
About the Author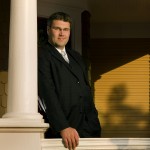 Matthew Arnold is a Managing Member of Arnold & Smith, PLLC, where he focuses on the areas of family law, divorce, child custody, child support, alimony and equitable distribution.
Mr. Arnold was raised in Charlotte, where he graduated from Providence Senior High School. He attended Belmont Abbey College, where he graduated cum laude, before attending law school at the University of North Carolina at Chapel Hill on a full academic scholarship.
A certified Family-Law Specialist, Mr. Arnold is admitted to practice in all state and administrative courts in North Carolina, before the United States District Court for the Western District of North Carolina, and before the Fourth Circuit Court of Appeals in Richmond, Virginia.
In his free time, Mr. Arnold enjoys golfing and spending time with his wife and three children.
Image Credit:
http://www.freeimages.com/photo/law-order-1240301
See Our Related Video from our YouTube channel:
https://www.youtube.com/user/ArnoldSmithPLLC?feature=watch
See Our Related Blog Posts: