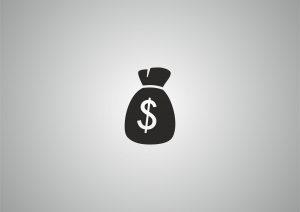 When North Carolina couples are confronted with the possibility of divorce once the emotional pain subsides, many begin to think about their financial wellbeing. There are some things you can do to help ensure that your assets are protected as divorce looms. Lynette Khalfani-Cox, a financial expert with AARP, gives the following suggestions:
Get the right family law attorney. Going through the phone book or randomly calling numbers will cast too wide of a net. Referrals from friends and family members are a good place to start and, given the high divorce rate, it's likely you'll know someone who's been through the process.
Once you've reached out to an attorney it's a good idea to have an in person meeting. Meet with them to make sure everything feels right; that they understand your particular needs and concerns and are skilled enough to do the work you need accomplished. If you trust them then listen to your instincts, if you get a bad vibe then it's time to move on.
Don't rely on mediation. Ms. Khalfani-Cox says that mediation is a good first step but that it should only be considered early on, to help get a feel for the tenor of the divorce. Making nice is what many women are prone to try to do and mediating your way out may not be the best way to protect your interests. A mediator's job is to reach a resolution, not necessarily one that's right for you.
Khalfani-Cox says the agreed upon settlement can be very one-sided and the mediator may not intervene. Only a good attorney can help tell you what's reasonable and customary and what to realistically expect.
Set up separate accounts. One of the first things on the agenda should be shutting down the credit cards. No one needs to worry about one party going on a shopping spree and leaving the other with a hefty bill to pay.
Mortgages can't be simply split up, there's a process that must be gone through. Bank accounts can and should be divided right away. Also don't forget that both parties are liable for credit card debt if they signed for the card, regardless of what agreement you have with your ex. If you were on the card and your ex doesn't pay the company will come knocking on your door.
Know your assets and debts. Sit down and make sure you understand where you're at financially. Calculate assets and debts. Take special attention when going through retirement accounts, pension, deferred compensation plans, etc. Things can get confusing and you'll want to make sure nothing is missed. Information is power and you don't want to be the party unaware of what assets are up for grabs when settlement time rolls around.

Change your will. Make sure to take the time to change your will to reflect your altered circumstances. Now that your ex is no longer a part of your life you likely won't want him or her to play a part once you're dead.
If you find yourself facing the prospect of divorce in Charlotte, you need to contact an experienced matrimonial lawyer in Charlotte, North Carolina who can help guide you through the sometimes confusing process.
See Our Related Blog Posts:
After a Divorce in Charlotte, North Carolina