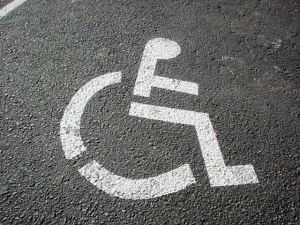 For many parents in North Carolina, obtaining child custody can feel like an uphill battle. One good example is men who feel like they have to fight harder to get equal time with their former wives. As much as we all would like to believe that discrimination does not exist in family law, anecdotal evidence suggests that it is sadly alive and well.
One group that appears to suffer from widespread discrimination in child custody cases is disabled parents. Although the Americans with Disabilities Act of 1990 helped eliminate most legal discrimination against the disabled, a new report by the National Council on Disability says that the struggles that disabled parents have been dealing with continues to this day. The report claims that disabled parents routinely suffer bias in the U.S. legal system through denial of child custody, many times against the best interests of their children. The bias extends even further than divorcing couples and can result in children being removed from households where both parents are disabled to instead live in foster care.
Some experts believe that while it may be sad, it can be in the best interest of the children to remove them from the care of their disabled parents. They claim children need stability that disabled parents cannot provide. However, stripping such parents of their rights runs in direct violation of the Americans with Disabilities Act.
According to the report, more than 6 million children in the U.S. have disabled parents, and the rate at which these children are removed from the home has reached as high as 80%. Rather than sending children to live with strangers in foster homes, the report says that there should be more backup support for parents to avoid possible problems that arise from their disabilities.

Tragically, parents who suffer custody bias typically run out of resources and give up the fight, but it does not have to be that way. One alternative is to consult a family law professional who can fight for their rights in court. Parents' custody rights should not hinge on their disability, but on their ability to provide a stable environment for their children.
If you find yourself facing the prospect of divorce in Charlotte, it is best to contact experienced child custody lawyers and attorneys who practice in North Carolina like those at Arnold & Smith, PLLC who can help guide you through the sometimes-confusing process.
See Our Related Blog Posts:
Child Custody Lawyers in Charlotte, Mecklenburg County, North Carolina :: Custody Fight Revolves Around Whether Woman is Mom or Merely Surrogate
Child Custody Lawyers in Charlotte, Mecklenburg County, NC :: Can your spouse prevent you from divorcing in North Carolina?