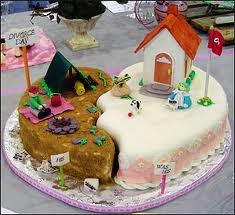 An article recently on Yahoo.com entitled "Ten Costly Sports Divorces" seems to have been spurred by the recent announcement that NBA basketball player Kris Humphries and Kim Kardashian were divorcing after only 72 days of marriage. According to this article, the Humpries-Kardashian wedding cost $10 million. Kardashian filed for divorce citing irreconcilable differences. The couple had a prenuptial agreement in place, so the marriage and quick divorce should not create any complicated financial issues to resolve.
The point of the article is to illustrate how much these various sports figures would have benefited from a prenuptial agreement. Here are the examples that are cited:
Jeff Gordon and Brooke Sealey: The full details of the deal were not disclosed publicly , but according to a report by the Associated Press, Sealey was guaranteed $15.3 million from the sale of two homes. One might guess that she received significantly more than this in alimony and other property distribution.
Michael Jordan and Juanita Vanoy: Juanita Vanoy was awarded $168 million in the divorce settlement.
Greg Norman and Laura Andrassy: This settlement was for $105 million to Mrs. Andrassy.
Lance Armstrong and Kristin Richard: According to a book about Lance Armstrong entitled "Lance Armstrong's War," the settlement was for $14 million to Ms. Richard.
Tiger Woods and Elin Nordegren: After the highly publicized car accident and allegations of Woods being unfaithful, Nordegren filed for divorce. The full details of the deal were not disclosed but according to "a source close to Nordegren," she received $100 million.

Justine Henin and Pierre-Yves Hardenne: According to the article on CNBC.com, this divorce cost Henin $9 million.
Mike Tyson and Robin Givens: According to this report, Mike Tyson earned $400 million during his boxing career but lost it all through poor business decisions, extravagant spending and TWO divorce settlements. Tyson and Givens were married in February 1988 and divorced on Valentine's Day only one year later. This settlement cost Iron Mike $10 million.
Mike Tyson and Monica Turner: Iron Mike later married Turner in 1998 and divorced from her in 2003. This settlement cost Tyson their home in Connecticut, custody of their two children and $11.3 million.
Kris Evert and Andy Mill: This marriage lasted 18 years before Evert divorced from the Olympic skier. Evert filed for divorce in 2006 and she had to pay $7 million in the settlement along with giving up a $4 million home in Aspen and a Porsche. Two years later she was married to Greg Norman. This marriage only lasted about a year before the two divorced.
Kenny Anderson and Tami Akbar: You would have though Mr. Anderson would have learned, but he was married and divorced three times. His marriage to Akbar lasted seven years before the couple divorced. Anderson actually did have a prenuptial agreement, so by all appearances he would be able to keep the $60 million he earned in the NBA. But, Akbar challenged the prenuptial agreement and won. Ultimately, Akbar got $8,500 per month in child support and half of the assets.
If you are in need of a Charlotte prenuptial agreement lawyer, please feel free to contact us.