Charlotte Divorce Attorney Matthew R. Arnold of Arnold & Smith, PLLC answers the question " I'm considering separating from my spouse; what actions should I refrain from doing?"
The billionaire founder of PayPal, SpaceX and Tesla will soon find himself among a small group of incredibly eligible bachelors. That's because his current (and former) wife, Talulah Riley has recently filed for divorce. The filing took place last week in a Los Angeles Superior Court and, should it move forward, it will mark Musk and Riley's second divorce.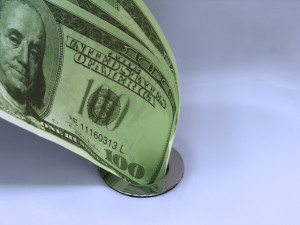 The two were first married back in 2010 and were divorced by the end of 2012. The two reconciled not long after and were remarried in July of 2013. Trouble appeared to be brewing in the relationship when Musk filed for divorce at the end of 2014, though he later withdrew the petition and the two attempted to repair the marriage. Sadly, friends say they've been living apart for more than six months and appear ready to throw in the towel, officially.
What many in the family law world are now wondering is whether Musk and Riley had a prenuptial agreement in place the second time around. In Riley's initial filings there was no mention of a prenuptial agreement, though this does not necessarily mean that one doesn't exist. At this point, Riley is only asking for spousal support and payment of her attorney's fees.
When the two divorced back in 2012, a prenup did exist. At the time, Riley received a $4.2 million settlement, as well as a Tesla Roadster and some expensive items of personal property. Back then, Musk was only worth $680 million. Today, Musk is estimated to be worth more than $13 billion, thanks to his personal stakes in Tesla and SpaceX. If no prenup exists, this could mean that Riley will end up a very wealthy woman given that California is a community property state. This means that spouses must equally divide all the money that was made during the course of the marriage.
This case poses an interesting question of what happens to prenups when circumstances change, sometimes dramatically. In this case, Musk was said to have made $2.9 billion the first year of his remarriage with Riley. Even if a prenup were in place, would it still be valid given how dramatically the financial situation of the couple has changed? So long as the prenup itself is valid (meaning it was entered into knowingly and voluntarily, there was no fraud or misrepresentation), then yes, the prenup should still be valid despite sudden wealth. After all, one of the main reasons for a prenup is to protect future earnings.
This might not seem fair given that the new numbers would often result in a reconsideration of the prenuptial arrangement. This can certainly happen, in fact, it often does happen, with the prenuptial agreement being amended after the marriage has already begun. These post-nuptial agreements can be changed to better reflect the current financial reality and allow the other spouse to push for a better division of the new wealth.
If you find yourself facing a complicated family law matter, then you need the help of experienced family-law attorneys in Charlotte, North Carolina who can help guide you through the often confusing process of divorce. Please contact Arnold & Smith, PLLC today at (704) 370-2828 or find additional resources here.
About the Author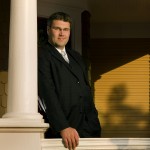 Matthew Arnold is a Managing Member of Arnold & Smith, PLLC, where he focuses on the areas of family law, divorce, child custody, child support, alimony and equitable distribution.
Mr. Arnold was raised in Charlotte, where he graduated from Providence Senior High School. He attended Belmont Abbey College, where he graduated cum laude, before attending law school at the University of North Carolina at Chapel Hill on a full academic scholarship.
A certified Family-Law Specialist, Mr. Arnold is admitted to practice in all state and administrative courts in North Carolina, before the United States District Court for the Western District of North Carolina, and before the Fourth Circuit Court of Appeals in Richmond, Virginia.
In his free time, Mr. Arnold enjoys golfing and spending time with his wife and three children.
Source:
http://www.townandcountrymag.com/society/money-and-power/news/a5499/elon-musk-talulah-riley-divorce/
Image Credit:
http://www.freeimages.com/photo/money-down-the-drain-1537821
See Our Related Video from our YouTube channel:
https://www.youtube.com/user/ArnoldSmithPLLC?feature=watch
See Our Related Blog Posts: