Charlotte Divorce Attorney Matthew R. Arnold of Arnold & Smith, PLLC answers the question "What does uncontested divorce mean?"
Although most people probably don't identify much with Kim Kardashian beyond possibly having a Twitter-rant-prone partner, the reality star's current family law situation is highly relatable.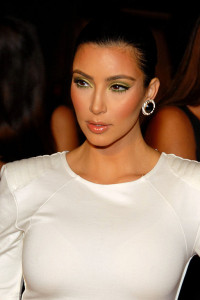 Her husband Kanye West has been keeping himself in the news most recently by declaring that he will not grant Kim a divorce even though she wants one and the couple has apparently divided their finances recently.
This is coming right after the Yeezus singer recently revealed to the press that he is $53 million in debt and repeatedly outdid himself in series after series of Twitter rants ranging from the bizarre to the outright sexist. One of head-scratchers included public requests to Facebook founder and billionaire Mark Zuckerberg asking for $1 million.
The majority of Kanye's debt apparently stems from his business ventures into the fashion industry that resulted in a drawn-out feud with Nike and new sneaker deal with Adidas.
One (big) reason the rapper might be so adamant that divorce is not in the cards is because of their infamous prenuptial agreement that they both spent months ironing out before their wedding in 2014.
The Agreement
The agreement stipulates that, in the event of divorce, for each year that Kim stayed married to Kanye she will receive $1 million, to be capped at $10 million. The reality star would also be able to keep all jewelry and gifts Kanye had given her.  Any money Kim earned from her reality shows, clothing lines and promotional appearances remains her separate income.
The prenuptial agreement also stated that Kim was to receive the Bel Air mansion the two bought together in 2013, demolished and then completely rebuilt, but they apparently just sold it for $2 million below their asking price.
The prenup doesn't contain any sort of custody arrangements for their daughter, North, who was their only child at the time of the agreement. Kim has since also given birth to their son Saint. Both had prominent careers that could increase in value in the coming years and each assumedly did not want for the other to be able to claim they helped their partner's career and were entitled to the benefits.
Kim is also named in the prenuptial agreement as the sole $20 million beneficiary of one of Kanye's life insurance policies, even in the event of divorce.
Take-Aways
This case calls to mind several important points in the field of family law and divorce. First, negotiations of a prenuptial agreement are a good thing! It is important to have a good family law attorney before ever signing such an agreement. Having good legal representation gives you negotiation power. Kim and Kanye (and each's legal counsel) famously went back and forth about their prenuptial agreement for months, to the point that their wedding had to be postponed. Neither signed until they both felt their interests were fully protected—or at least Kim didn't. Stalling a divorce to avoid paying a legal prenuptial agreement is an old move that will prove to be just that—a stall tactic, nothing more.
Fortunately for Kim, in California to dissolve a marriage only one of the parties needs to prove "irreconcilable differences." The fact that Kanye refuses to sign the papers should not preclude her from having a divorce granted by a judge if she really wants one—this is a somewhat antiquated notion. Even in states with fault-based divorce models there are options if one spouse "refuses to sign."
If the refusing spouse does not show up to court after the petitioning spouse filed for divorce, judges will typically order a default judgment granting divorce.
If they file an uncontested response but won't sign the final divorce papers, some states can allow the divorce to proceed as if it is uncontested.
If one spouse outright contests the divorce, the judge will hear them both out in court and make orders regarding the division of property.
There could be financial issues not covered in the prenuptial agreement—for example, the wording of the section about money Kim earns being separate income does not seem to include profits from the various apps she has launched since June of 2014. Her first app, "Kim Kardashian: Hollywood" through Glu Mobile, reportedly made more than $74 million in 2014 alone. Considering this was the year Kim and Kanye married, it is unlikely their legal counsel would not have addressed this issue, but with someone with as many financial assets as Kardashian, there could very easily be something else that went unaddressed.
This case underscores how important it is, even if you are not a reality show mega millionaire, to have an experienced family law attorney representing your interests in a divorce proceeding or prenup negotiation.
If you find yourself facing a complicated family law matter, then you need the help of experienced family-law attorneys in Charlotte, North Carolina who can help guide you through the often confusing process of divorce. Please contact Arnold & Smith, PLLC today at (704) 370-2828 or find additional resources here.
About the Author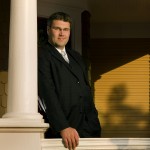 Matthew Arnold is a Managing Member of Arnold & Smith, PLLC, where he focuses on the areas of family law, divorce, child custody, child support, alimony and equitable distribution.
Mr. Arnold was raised in Charlotte, where he graduated from Providence Senior High School. He attended Belmont Abbey College, where he graduated cum laude, before attending law school at the University of North Carolina at Chapel Hill on a full academic scholarship.
A certified Family-Law Specialist, Mr. Arnold is admitted to practice in all state and administrative courts in North Carolina, before the United States District Court for the Western District of North Carolina, and before the Fourth Circuit Court of Appeals in Richmond, Virginia.
In his free time, Mr. Arnold enjoys golfing and spending time with his wife and three children.
Source:
http://www.marketwatch.com/story/kim-kardashians-kimoji-app-already-no-1-on-its-first-day-in-the-app-store-2015-12-22
http://radaronline.com/exclusives/2014/03/kim-kardashian-kanye-west-prenup-finalized-next-week-no-custody-clause-1-million-every-year-marriage/
http://radaronline.com/celebrity-news/kim-kardashian-kanye-west-divorce-end-marriage/
Image Credit:
By Toglenn (Own work) [CC BY-SA 3.0 (http://creativecommons.org/licenses/by-sa/3.0) or GFDL (http://www.gnu.org/copyleft/fdl.html)], via Wikimedia Commons
https://upload.wikimedia.org/wikipedia/commons/b/b8/Kim_Kardashian_2009.jpg
See Our Related Video from our YouTube channel:
https://www.youtube.com/user/ArnoldSmithPLLC?feature=watch
See Our Related Blog Posts: