Charlotte Divorce Attorney Matthew R. Arnold of Arnold & Smith, PLLC answers the question "What rules are there for Father's Right in NC?"
A Georgia man who hired a surrogate to carry his child for $33,000 may be getting more than he bargained for.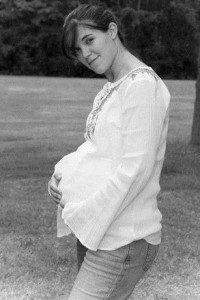 The 47-year-old California woman agreed to act as his surrogate using in-vitro fertilization and an anonymous donor's 20-year-old eggs. And then she got pregnant with triplets.
When doctors confirmed that all three embryos were viable, the father, a single, deaf 50-year-old postal worker living with his elderly parents, apparently started to panic. He had planned for one or two children tops, not three. Regardless, once they were born he would be legally and financially responsible for all of them unless he gave one up for adoption.
The man allegedly asked the woman to terminate all of the embryos, later changing his mind and asking her to abort one. The surrogate, who is pro-life, refused to do either and offered to adopt the third child instead.
The father responded by threatening to withhold her fee and sue her for child support if she went through with the triplets. This was back in November, when the woman was still within the 20-week deadline for a legal abortion in California.
Surrogacy contracts
California is one of at least 20 states that allows surrogacy-for-hire; in some states such as New York the practice is outright banned. In states that do allow it, the parties almost always execute a surrogacy contract that stipulates the terms of the commercial agreement.
In-vitro fertilization (IVF) fertilizes multiple eggs at a time and often results in multi-birth pregnancies where doctors recommend terminating one or more embryos in order to save the life and health of the others. Because of this, many commercial surrogacy contracts allow for a clause giving the intended parent or parents a right to request such a reduction. The contract in this case stipulated that the father had the right to pursue financial sanctions—which the man in this case threatened—if the surrogate did not comply with a requested termination of one of embryos.
Surrogate parent versus intended parent
In a surrogacy situation, California courts construe the intended parents as the legal parents to a child once they are born, regardless of whether or not they are biologically related. This means the surrogate does not typically have any parental rights.
The woman has filed a lawsuit of her own, asking the Los Angeles Superior Court in January to find her as the children's legal mother.
An individual such as a surrogate without parental rights cannot even sue for parental custody (or be forced to pay child support, despite the father's threats). The woman's lawsuit challenges the state surrogacy laws as unconstitutional, claiming they violate the triplets' equal protection and due process rights to get to know their mother. The lawsuit is an attempt to forestall the father adopting one of the children out to a third party stranger once they were born, which the lawsuit says he threatened to do.
The woman just gave birth March 24, seven weeks early. The children were immediately taken away from her once they were born after a judge granted full parental custody to the father.
What if this had happened in North Carolina?
The situation could be playing out much differently if it were in another state. Although some states have surrogacy laws like California's, many others, including North Carolina, do not specifically address surrogacy in any laws but provide a mechanism for uncompensated surrogacy through adoption and contract laws.
If this case had played out in North Carolina, the legal situation could be completely reversed. Here, a woman is presumed to be the legal mother upon giving birth.  In addition, if she were married to a man, state law would presume him to be the child's father. In that case, in North Carolina, the biological father would have had to petition to adopt the children.
Despite the way its surrogacy laws are negatively impacting the surrogate's rights in this case, California is considered to be one of the most surrogacy-friendly states. Surrogacy laws like theirs are largely written to protect the interests of the intended parents wanting to use surrogacy to grow their families.
The legal battle in this case is still unfolding; the judge has apparently not yet ruled on the surrogate mother's petition to adopt or arguments that she should be able to sue for full custody of at least one of the three children. We'll have to track this story for updates.
If you find yourself facing a complicated family law matter, then you need the help of experienced family-law attorneys in Charlotte, North Carolina who can help guide you through the often confusing process of divorce. Please contact Arnold & Smith, PLLC today at (704) 370-2828 or find additional resources here.
About the Author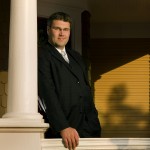 Matthew Arnold is a Managing Member of Arnold & Smith, PLLC, where he focuses on the areas of family law, divorce, child custody, child support, alimony and equitable distribution.
Mr. Arnold was raised in Charlotte, where he graduated from Providence Senior High School. He attended Belmont Abbey College, where he graduated cum laude, before attending law school at the University of North Carolina at Chapel Hill on a full academic scholarship.
A certified Family-Law Specialist, Mr. Arnold is admitted to practice in all state and administrative courts in North Carolina, before the United States District Court for the Western District of North Carolina, and before the Fourth Circuit Court of Appeals in Richmond, Virginia.
In his free time, Mr. Arnold enjoys golfing and spending time with his wife and three children.
Source:
http://www.dailymail.co.uk/news/article-3463055/Triplets-center-major-surrogacy-case-father-wanted-one-aborted-pro-life-mother-refused-born-seven-weeks-prematurely.html
Image Credit:
http://www.freeimages.com/photo/pregnant-woman-4-1311571
See Our Related Video from our YouTube channel:
https://www.youtube.com/user/ArnoldSmithPLLC?feature=watch
See Our Related Blog Posts: