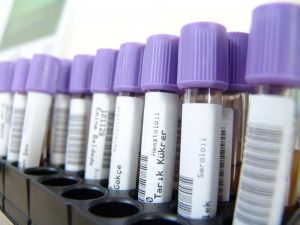 According to a recent story on Philly.com, one Pennsylvania woman was recently made happy by winning custody over the frozen, fertilized eggs her ex-husband wanted to ensure were destroyed.
The recent decision by a Pennsylvania appeals court upheld a lower court ruling in a Chester County divorce case. In the case a three-judge Superior Court panel said the dispute could have been avoided if the couple had simply signed an agreement discussing what to do with the pre-embryos in the event of death or divorce. The panel went on to say that the General Assembly in the state has never addressed the issue so turning to statutes was not going to help.
According to court documents, the couple, Lynn Reiss and Bret Howard Reber, began preparing for IVF after Lynn was diagnosed with breast cancer in 2003. The result of their preparation was the creation of 13 pre-embryos using Bret's sperm and Lynn's eggs.
Bret eventually filed for divorce in 2006 and went on to have a child with another woman. Lynn was convinced that because of her medical treatments and her age she would be unable to have children so she sought out the pre-embryos that remained frozen. She did so as part of a push for her half of the marital property. The lower court in Chester County last year awarded the pre-embryos to Lynn.
"Because Wife cannot achieve genetic parenthood otherwise, we conclude that Wife's interest in biological procreation through the use of these pre-embryos outweighs Husband's professed interest against procreation," the court said the decision affirmed by the appeals court.
The Superior Court noted that Lynn had promised never to seek child support in the event that she does give birth to a child. However, the court ominously warned that it could not legally prevent Lynn from filing for child support and that this case could yet again wind up back in court.

Bret complained that forcing him to procreate by allowing his ex to have control of the embryos is contrary to public policy. The Superior Court disagreed, noting that the legislature has remained silent on the issue. "This situation, in some states, has moved from the state courts to the state legislatures," the Superior Court said. "However, unless and until our legislature decides to tackle this issue, our courts must consider the circumstances of each case."
If you find yourself facing a complicated custody battle then you need the help of an experienced child custody lawyer in Charlotte, North Carolina who can help guide you through the difficult process.
See Our Related Blog Posts:
Same-Sex Couples and Child Custody Disputes
Charlotte, North Carolina Divorcing Couples Should Beware of Snooping Spouses