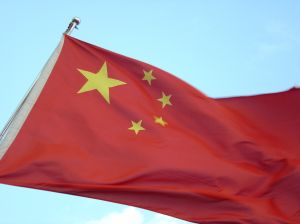 Apparently in China the new thing to do is to get divorced. Filings in the country have exploded in recent weeks according to various reports. The reason is an odd one. It's not the obvious answer, that mass numbers of Chinese people have simultaneously grown tired of their spouses. Instead, it has to do with real estate.
The Chinese government recently implemented a new tax on real estate sales, which contains an important loophole. The provision says that those people who are separated from their spouse can avoid paying the new tax.
The move to tax real estate sales is an attempt by the Chinese government to reign in their wild real estate market, which many international observers believe is headed for a bust. Property prices have skyrocketed across the country, but especially in the booming coastal cities of Beijing and Shanghai. To help avoid the painful bursting of a property bubble, the government is trying to use a tax to lower people's enthusiasm for purchasing real estate.
The law applies a whopping 20 percent capital gains tax to the sale of any second homes. It didn't take long for Chinese couples to figure out that if they divorced, they could each act as if they only had one home. By appearing to only own one house, the couple could sell the second property and avoid the 20 percent tax. After the sale of the house is finalized, all the couples have to do is get remarried.
According to the Shanghai Daily, one marriage registration center in the Zhabei District of Shanghai saw a record 53 divorces last week. The previous high was 40. In another district, 250 cases were filed as opposed to a typical 60 or 70. In the Changning District, divorce figures have reportedly jumped by 30 percent in only the last few weeks.

Apparently a common reason given by the divorcing couples is that they lacked mutual affection. Many state employees at the marriage centers are bearing witness to marriage miracles: watching as supposedly unhappy couples ask for a divorce, only to come back a few weeks later looking for marriage licenses. One man, who declined to give his name, was quoted saying "Divorce is the easiest way, and I will remarry her once the transaction is finished."
If you find yourself facing a complicated family matter then you need the help of experienced family law attorneys in Charlotte, North Carolina who can help guide you through the often confusing process.
See Our Related Video From Our YouTube Channel:
Attorney Matthew R. Arnold answering the question: "Can any attorney help me with my family law needs in North Carolina?"

See Our Related Blog Posts:
Bizarre Argument Becomes Focus Of Gay Marriage Case Before Supreme Court
Native American Adoption Case Goes Before Supreme Court :: Adoption Lawyers and Attorneys in Charlotte, NC