Board Certified Family Law Specialist Matt Arnold answers the question: " I'm considering separating from my spouse; what actions should I refrain from doing?"
Divorce can be costly, emotionally exhausting and confusing. If you've been in a long marriage, divorce and your impending future as a single person can seem like scary and uncharted waters. Though it may be a new chapter in your life, the good news is that you can take steps to prepare and try to make the transition as smooth as possible. For some advice on how best to prepare, financially speaking, for your newly single life, consider the following tips from the Huffington Post.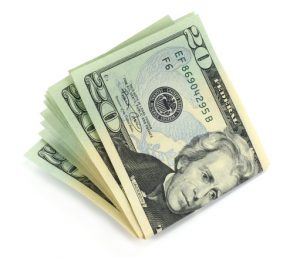 First, and we've said this many times before, be mindful of insurance issues. If you were on your spouse's health insurance, you need to make finding your own coverage priority number one. Once health insurance is squared away, you can then spend time reevaluating your life insurance and disability insurance needs, including updating the beneficiary designations. You may need to cancel your homeowner's insurance or change the name on the policy, and if you're the one moving out, look into getting renter's insurance.
Second, begin reestablishing your own financial identity. You'll need to close joint bank accounts or investment accounts and divide things up. Make sure to open a new and entirely separate checking account, something your former spouse does not have access to. You'll also want to reestablish your own credit history. Close joint credit cards and open one of your own, again, being sure that your former spouse has no ability to run up debts and leave you holding the bag.
Third, take a financial inventory of your life. Where do you stand once the divorce is finally over? How much do you have in savings, how much for retirement, how much in debt, what assets do you own and what's your income? Once you know these things, you can draw up a budget, something that will be crucial to stick to when moving forward on your own and with less household income than you were previously used to. You may have taken a hit by having your retirement and bank accounts cut in half, but you will have plenty of time, assuming you're disciplined, to rebuild the balance on these accounts. It's crucial to take stock sooner rather than years down the road. Time is truly money and the longer you bury your head in the sand the worse things will be.
Finally, start fresh. If you have assets that were in both you and your former spouse's name, it's time to get the title changed. That means if you held onto the house, you should spend some time getting the house changed to your name only. Same goes with cars or other items of jointly owned property. There's no reason to muddy the waters by leaving your ex's name on property that has been awarded to you. As part of starting fresh, you should also create new account log ins and passwords. Though you and your spouse may have parted on reasonably good terms, you want to be sure your online bank accounts are as secure as possible and that only you know how to gain access. If you and your spouse already drafted a will, this too is something that may benefit from starting fresh. Create a new will on your own containing new beneficiaries and new plans for what you want to happen in the future.
If you find yourself facing a complicated family law matter, then you need the help of experienced family-law attorneys in Charlotte, North Carolina who can help guide you through the often confusing process of divorce. Please contact Arnold & Smith, PLLC today at (704) 370-2828 or find additional resources here.
About the Author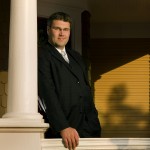 Matthew Arnold is a Managing Member of Arnold & Smith, PLLC, where he focuses on the areas of family law, divorce, child custody, child support, alimony and equitable distribution.
Mr. Arnold was raised in Charlotte, where he graduated from Providence Senior High School. He attended Belmont Abbey College, where he graduated cum laude, before attending law school at the University of North Carolina at Chapel Hill on a full academic scholarship.
A certified Family-Law Specialist, Mr. Arnold is admitted to practice in all state and administrative courts in North Carolina, before the United States District Court for the Western District of North Carolina, and before the Fourth Circuit Court of Appeals in Richmond, Virginia.
In his free time, Mr. Arnold enjoys golfing and spending time with his wife and three children.
Source:
http://www.huffingtonpost.com/toby-nwazor/7-financial-management-tips-for-anyone-who-just-went-through-a-divorce_b_10373494.html
Image Credit:
http://www.freeimages.com/photo/money-1588321
See Our Related Video from our YouTube channel:
https://www.youtube.com/user/ArnoldSmithPLLC?feature=watch
See Our Related Blog Posts: