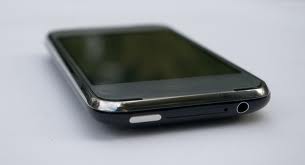 How many creative iPhone or Droid apps have you seen lately? There are apps that do just about everything. There is a flashlight, a calculator, one that logs you into Ebay, one for Facebook. Heck, there are even some that can be used in the context of a family law case. There is the good old fashioned voice recorder, camera, video camera sort of stuff. There are others that will help calculate child support.
Yet, there are others that are a bit "different." There is one that purports to allow one to make calls to a telephone and make it appear as though the call is coming from someone else (on caller ID). Another one purports to allow the user to send a text message to a telephone and make it appear to be from another cell phone. Obviously, the implications of this sort of ability on divorce litigation and evidentiary matters might be troubling.
Well, when Apple released its most recent iPhone (iPhone 4s) and operating system (iOS5) it included a feature which utilizes the GPS functionality of the iPhone. This application is called "Find my Friends." As you might imagine, it did not take long before a suspicious spouse used this application to keep a watchful eye on the other spouse.
Although this account has not yet been verified, according to an article on ABC News/Yahoo! (Your Cheating Heart: iPhone App Finds Wife With Another Man). According to this blog post, the industrious (and suspicious) husband got a new iPhone for his wife.

Before he gave the new iPhone to his wife, the husband activated the "Find my Friends" functionality (without telling her). This application apparently allows someone else to track the phone via a GPS interface. One day the husband was doubtful of the wife's account of where she was at a specified time. So, he checked out her whereabouts according to the GPS locator on the iPhone. Sure enough, she was not where she said she was and the husband confronted her with this information. Apparently they are now divorcing.
It is worth consideration whether this sort of activity is legal. If you are considering such a tactic, you should consult with a good lawyer before proceeding. In some cases "self help" investigating can run afoul of the law. Thank you for visiting Charlotte Divorce Lawyer Blog. If you are in need of a Charlotte family law attorney, please feel free to contact us.