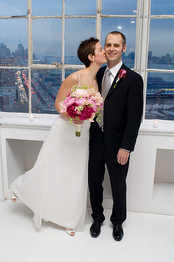 Not necessarily. But, according to a new study, your view of whether a physical affair is worse than an emotional affair may depend on your gender. This study, out of the University of Scranton, notes that men tend to be more focused on the sexual aspect of the affair, women tend to ask whether their spouse is in love with the other woman. Interestingly, this study was based upon "data" derived from a reality television show called "Cheaters."
Out of 75 affair confrontations on the show, 57 percent of men asked about sex whereas only 29 percent of women asked about sex. On the other hand, 71 percent of women asked if the cheater was in love with the other man while only 43 percent of men asked whether they were in love.
This researcher is apparently very influenced by popular culture. He first became interested in this issue when he watched the 2004 film "Closer."
This researcher is convinced that his research is accurate. He feels that evolutionary biology is on his side, noting that men have never been able to 100 percent certain that a child was actually theirs. So, he feels that the concern over whether their spouse had sex with the other women is completely natural. On the other hand, women have always been more threatened that their man would form an emotional bond with a different partner – focusing their time, commitment and protection to the other woman.

There are a couple of more traditional studies which seem to support these conclusions. For example, there was a 2009 study which found that Canadian men felt guiltier for cheating on their spouse sexually, while women felt guiltier cheating emotionally. Also, researchers from Penn State found that, out of 400 people, men were more bothered by sexual infidelity while women were more disturbed by an emotional affair.
Thank you for visiting Charlotte Divorce Lawyer Blog. Please contact us if you are in need of a Cabarrus County divorce attorney.