Board Certified Family Law Specialist Matt Arnold answers the question: "What does uncontested divorce mean?"
Of all the things that can cause a marriage to sour, the former Rep. Jesse Jackson Jr.'s 25-year marriage to his wife Sandi Jackson had survived many of the big ones.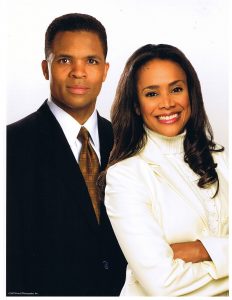 They had lived under the close scrutiny of the public eye as son and daughter-in-law to the famous civil rights leader Rev. Jesse Jackson.
They both worked in the political sphere, with Sandi Jackson a one-time Chicago city councilwoman and Jackson Jr. a Congressman for Illinois's 2nd congressional district.
They combined work with family, with Sandi Jackson working as treasurer, consultant and finally campaign manager to her husband's campaign. They had two children together, a son and a daughter.
The Jacksons also survived criminal indictment together when both were officially accused in 2013 of diverting $750,000 from Jackson Jr.'s campaign funds for personal use. Both resigned from their elected offices; Jackson Jr. went into medical treatment for bipolar disorder.
And their marriage almost—almost—withstood the federal prison sentences each had to serve after taking plea deals related to Jackson Jr.'s campaign fund diversion. However, this July, when Sandi Jackson was still completing her one-year sentence in the federal penitentiary, Jackson Jr. filed for divorce.
Served in prison
Because she was still serving her time when her husband originally filed the papers, Sandi Jackson asked the court for an extension. She was released from prison in October. This month, Jackson Jr. filed for an official certificate of dissolution, citing "irreconcilable differences."
The Jacksons had been allowed to stagger their prison sentences so that one parent could remain home with their children, both of whom are still under the age of 18. Jackson Jr. went first, serving 23 months of his 30-month sentence for pleading guilty to conspiracy to commit mail and wire fraud and false statements. He was let out early in September 2015 for completion of a substance abuse program and good behavior, returning to their marital home in Washington, D.C.
After that, Sandi Jackson served her one-year sentence for pleading guilty to filing a false federal income tax return.
As part of the divorce case files, the former congressman subpoenaed text messages and call records from his wife's cell phone dating back to January of 2011, as well as copies of the emails she sent from prison.
Family business
Sandi Jackson worked as the treasurer for her husband's campaign fund from January of 2005 to November 2006. By 2008, she was being paid $60,000 a year as a consultant to the campaign, and in 2011 she rose to campaign manager.
As part of his plea deal, Jackson Jr. was required to pay back the government hundreds of thousands of dollars for the personal expenses he purchased with his campaign's funds, including a $40,000 Rolex watch, furniture for his home, and travel expenses for a social acquaintance.
Back before his indictment, Jackson Jr. had also made headlines for his role in the criminal case being built against former Gov. Rod Blagojevich, who was eventually convicted for attempting to sell the U.S. Senate seat President Barack Obama left open. Jackson had lobbied Blagojevich for the appointment, but denied any wrongdoing in that case and was never charged.
If you find yourself facing a complicated family law matter, then you need the help of experienced family-law attorneys in Charlotte, North Carolina who can help guide you through the often confusing process of divorce. Please contact Arnold & Smith, PLLC today at (704) 370-2828 or find additional resources here.
About the Author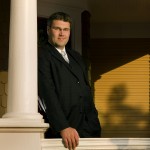 Matthew Arnold is a Managing Member of Arnold & Smith, PLLC, where he focuses on the areas of family law, divorce, child custody, child support, alimony and equitable distribution.
Mr. Arnold was raised in Charlotte, where he graduated from Providence Senior High School. He attended Belmont Abbey College, where he graduated cum laude, before attending law school at the University of North Carolina at Chapel Hill on a full academic scholarship.
A certified Family-Law Specialist, Mr. Arnold is admitted to practice in all state and administrative courts in North Carolina, before the United States District Court for the Western District of North Carolina, and before the Fourth Circuit Court of Appeals in Richmond, Virginia.
In his free time, Mr. Arnold enjoys golfing and spending time with his wife and three children.
Source:
http://chicago.suntimes.com/news/jesse-jackson-jr-files-for-divorce-from-wife-sandi/
http://chicago.suntimes.com/news/sandi-jackson-released-from-federal-prison/
http://www.nbcchicago.com/blogs/ward-room/Charges-Plea-Deal-Jesse-Jackson-Jr-191395471.html
Image Credit:
https://commons.wikimedia.org/wiki/Category:Jesse_Jackson,_Jr.#/media/File:Sandi_and_Jesse_Photograph.jpg
See Our Related Video from our YouTube channel:
https://www.youtube.com/user/ArnoldSmithPLLC?feature=watch
See Our Related Blog Posts: