The Supreme Court announced its upcoming schedule and revealed that it will hear oral arguments in an important case known as Adoptive Couple v. Baby Girl. The case, more commonly known as the Baby Veronica case, involves a 2011 South Carolina Supreme Court decision about the parental rights of a 2-year-old girl of mixed race, half white and half Native American.
The case began in 2008 when Christina Maldonado, a white woman, got engaged to Dusten Brown, a member of the Cherokee Nation. A month later Maldonado became pregnant and Brown pushed her to move up their wedding date. Maldonado, feeling uncomfortable with the pressure broke off their engagement and eventually decided to put the child up for adoption.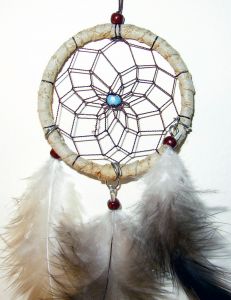 In 2009, Maldonado met a couple interested in adopting the child though Brown was never involved in the adoption process. Oklahoma law requires that all Indian tribes be notified of any adoptions that involve children of Indian heritage.
In January of 2010 Brown, who was about to deploy to Iraq, heard about the adoption. He got ahold of legal papers which indicated he was not contesting the relinquishment of his parental rights and had waived the standard waiting period for the adoption. With the help of a military attorney he was able to request a stay of the adoption proceedings.
More than a year later a family court in Charleston, SC ruled in favor of Brown holding that state law was trumped by the federal Indian Child Welfare Act which protects the rights of Indian parents involved in adoption proceedings. South Carolina law would have worked against Brown as it says that a father's parental rights are terminated if he fails to provide pre-birth support and does not become involved in the child's life shortly after birth.

The ICWA was implemented to protect Indian parental rights after huge numbers of Indian children were taken from their parents and either placed into foster care or put up for adoption several decades ago. The vast majority of these Indian children were placed with white families. The ICWA was then the subject of a 1989 U.S. Supreme Court case which said that the ICWA preempts state laws regarding parental rights of Indian parents. That case has been the basis for hundreds of subsequent decision and has not been taken up by the Supreme Court until now.
Now, 14 years since the original ruling upheld the power of the ICWA, the Court will consider whether a non-custodial parent has the right to use the ICWA to block an adoption that was already legally carried out according to state law. The case is seen as critical in deciding future cases involving the children of Native Americans.
See Our Related Blog Posts:
The Truth Behind Several Common Divorce Myths :: Divorce Lawyers and Attorneys in Concord, Cabarrus County, North Carolina
Young Girl Sues Parents For Trying To Force Her Into Abortion :: Family Law Firms in Charlotte, Mecklenburg County, North Carolina
See Our Related Video From Our YouTube Channel: