Matthew R. Arnold of Arnold & Smith, PLLC answers the question "How long does getting a divorce take?"
"I'll sue you!"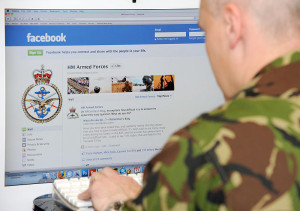 How many times have you heard that? Not often, I hope, but what if the person who wants to sue you follows through?
You might be paid a visit by a deputy who works for the sheriff of your county. You might receive a package of legal documents via certified mail, return receipt requested. Or, if you do not reside in North Carolina, you might be paid a visit by a person whose business is to make sure you are provided a copy of whatever that person has been hired to serve upon you. That person is called a "Process Server."
The word "serve" is operative. When someone sues you, you are entitled to "Service" and "Process." The term "Process" generally refers to the legal documents that commence a lawsuit—the Summons and the Complaint. "Service" means providing you, the Defendant, with a copy of the Summons and Complaint. The Complaint lays out the facts and law underlying the claimant's lawsuit; the Summons tells you where to go (and by when) to defend yourself.
In North Carolina, service can be accomplished only by the sheriff, by certified mail, or (questionably, depending on the facts) by delivery receipt. If a person cannot be located, a claimant can run an advertisement in a local newspaper near the person's last-known address describing the lawsuit and summoning the person to court. This is called "Service by Publication."
"Service by Publication" must be accomplished in the manner described in North Carolina's general statutes. North Carolina's laws regarding service by publication follow closely a process recently sanctioned by a New York Judge, albeit with a new twist.
The judge allowed a party to a divorce to serve the Summons and Complaint via the social media site Facebook. In his ruling, the judge ordered the claimant to send the papers through Facebook "every week for a minimum of three weeks" to the Defendant. The judge also required the claimant to attempt to serve the defendant in person before serving via Facebook.
Of course, it was only a matter of time before Facebook caught up with the law… or maybe it was the other way around. In any case, at least before one judge in New York, a claimant can try to catch up with a Defendant who is evading service via Facebook.
Hiding from or evading service is a problem. Some defendants cannot be found or they take steps to make sure they are not found. Given that recurring problem, it is only a matter of time before an enterprising claimant here in the Tar Heel State endeavors to serve an absconding (but yet social-media active) Defendant via Facebook.
It will be interesting to see how that plays out.
If you find yourself facing a complicated family law matter, it is best to consult with an experienced family-law attorney in Charlotte, North Carolina who can help guide you through the often confusing process of divorce. Please contact the experienced family-law attorneys at Arnold & Smith, PLLC today at (704) 370-2828 or find additional resources here.
About the Author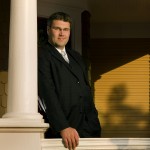 Matthew Arnold is a Managing Member of Arnold & Smith, PLLC, where he focuses on the areas of family law, divorce, child custody, child support, alimony and equitable distribution.
Mr. Arnold was raised in Charlotte, where he graduated from Providence Senior High School. He attended Belmont Abbey College, where he graduated cum laude, before attending law school at the University of North Carolina at Chapel Hill on a full academic scholarship.
A board-certified specialist in the practice of Family Law, Mr. Arnold is admitted to practice in all state courts in North Carolina, in the United States Federal Court for the Western District of North Carolina, in the North Carolina Court of Appeals and Supreme Court, and in the Fourth Circuit United States Court of Appeals in Richmond, Virginia.
In his free time, Mr. Arnold enjoys golfing and spending time with his wife and three children.
Sources:
http://wotv4women.com/2015/04/21/divorce-papers-served-over-facebook-what-this-means-for-michigan/
http://www.washingtonpost.com/news/volokh-conspiracy/wp/2014/09/19/n-y-court-authorizes-service-of-legal-documents-via-facebook-when-the-physical-address-of-the-recipient-is-unknown/
Image Credit: 
http://commons.wikimedia.org/wiki/File:Serviceman_Using_Facebook_MOD_45152905.jpg
See Our Related Video from our YouTube channel:
https://www.youtube.com/user/ArnoldSmithPLLC/videos
See Our Related Blog Posts: