Matthew R. Arnold of Arnold & Smith, PLLC answers the question "How can an attorney help me with my Divorce or Separation in North Carolina?"
A Louisiana man, Anthony Lowery, has brought suit against Divorce Source, Inc. seeking return of $299 he paid the company for preparation of a divorce petition.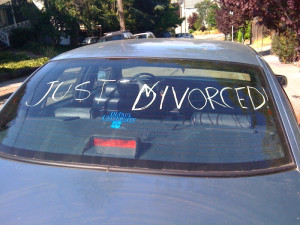 If the United States District Court for the Eastern District of Louisiana certifies Lowery's suit as a class action, Divorce Source's potential liability could run well into the tens of millions.
Divorce Source prepares legal documents for customers through its website www.3stepdivorce.com. The Pennsylvania-based company markets itself as a low-cost divorce option for "people who wish to end their marriage on mutually agreeable terms by filing their own divorce."
According to its website, Divorce Source has "reached over 9.5 million people via the internet over the past 18 years." Lowery alleges that Divorce Source "holds itself out to the general public as a money-saving alternative to lawyers."
In his suit, Lowery seeks recovery of all his legal fees as well as the legal fees of other similarly situated persons who paid Divorce Source money in exchange for the preparation of legal documents. Lowery contends that Divorce Source is obligated to repay its clients because it was unlawful for Divorce Source to charge or collect fees for preparing legal documents.
Lowery sought a petition of divorce from Divorce Source in August 2014. He provided answers to online questions and, based on the information he provided, Divorce Source prepared legal documents including a petition for divorce. Lowery paid the company $299.
Lowery seeks certification of his suit as a class action and alleges that the class of plaintiffs exceeds 100 individuals, including residents of the states of Alabama, Florida, Maryland, Missouri, North Carolina, South Dakota and Tennessee—all of whom purchased documents from Divorce Source. All of those states, Lowery contends, have laws that make Divorce Source's activities illegal.
Shifting balance of power in UPL cases
A number of high-profile unauthorized practice cases have altered the balance of power in "the grey and fuzzy space between the unauthorized practice of law and consumer-centered legal-services innovation," according to Tamara Tabo, writing at AboveTheLaw.com.
A decision by the United States Supreme Court earlier this year vindicated non-dentist teeth whiteners, many of whom set up kiosks in malls across North Carolina. The North Carolina Board of Dental Examiners tried to shut the kiosks down. The Federal Trade Commission sued the Board, claiming it was helping dentists enforce an illegal monopoly that harmed consumers. Ultimately the Supreme Court decided that the Board could not prohibit the provision of teeth-whitening services by non-dentists.
North Carolina State Board of Dental Examiners v. Federal Trade Commission involved dentists and teeth whitening, but the California-based company Legal Zoom—an online provider of legal documents—saw the high court's decision as a victory in its own long-standing battle with the State Bar of North Carolina. Legal Zoom sued the Bar in 2011 after the Bar ordered it to cease and desist from engaging in the unauthorized practice of law in the state.
The day after the high court's decision in Dental Examiners, Legal Zoom issued a press release claiming that the "Court's ruling recognizes that the common practice of letting professionals, like lawyers and dentists, enforce their own monopolies" creates a danger that those professionals will act to further their own interests, as opposed to the interests of consumers and the public at large.
If the Dental Examiners case represents a sunset of state regulatory actions to shut down unauthorized professional practice in "the grey and fuzzy space," Lowery's action may represent a new front in the battle: private class-action lawsuits brought by consumers (represented by lawyers, of course) against companies seeking damages for engaging in unauthorized practice.
If you find yourself facing a complicated family law matter, it is best to consult with an experienced family-law attorney in Charlotte, North Carolina who can help guide you through the often confusing process of divorce. Please contact the experienced family-law attorneys at Arnold & Smith, PLLC today at (704) 370-2828 or find additional resources here.
About the Author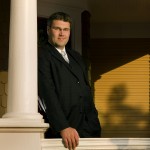 Matthew Arnold is a Managing Member of Arnold & Smith, PLLC, where he focuses on the areas of family law, divorce, child custody, child support, alimony and equitable distribution.
Mr. Arnold was raised in Charlotte, where he graduated from Providence Senior High School. He attended Belmont Abbey College, where he graduated cum laude, before attending law school at the University of North Carolina at Chapel Hill on a full academic scholarship.
A board-certified specialist in the practice of Family Law, Mr. Arnold is admitted to practice in all state courts in North Carolina, in the United States Federal Court for the Western District of North Carolina, in the North Carolina Court of Appeals and Supreme Court, and in the Fourth Circuit United States Court of Appeals in Richmond, Virginia.
In his free time, Mr. Arnold enjoys golfing and spending time with his wife and three children.
Sources:
http://legalnewsline.com/issues/class-action/255747-divorce-source-facing-class-action-filed-by-former-customer
https://ecf.laed.uscourts.gov/doc1/08517660815
http://www.3stepdivorce.com/laws/northcarolina.shtml
http://globenewswire.com/news-release/2015/02/26/710430/10122290/en/Supreme-Court-Sides-With-LegalZoom-in-North-Carolina-Dental-Board-Antitrust-Decision.html
http://abovethelaw.com/2015/03/what-lawyers-must-learn-from-dentists-about-the-unauthorized-practice-of-law/
http://www.supremecourt.gov/opinions/14pdf/13-534_19m2.pdf
https://www.ncbar.com/PDFs/Council_report.pdf
Image Credit: 
http://commons.wikimedia.org/wiki/File:Just_divorced.jpg
See Our Related Video from our YouTube channel:
https://www.youtube.com/user/ArnoldSmithPLLC/videos
See Our Related Blog Posts: