Board Certified Family Law Specialist Matt Arnold answers the question: "Can I keep my Kids from seeing the other parent?"
As the number of days remaining until the election continues to dwindle, the media has been eagerly uncovering every bit of information it can get its hands on concerning the two candidates. Though we seem to know so much about Trump and Clinton given their many decades in the public spotlight, the reality is that some things have been able to remain hidden. Though many reporters have been working to get a hold of Trump's tax returns, a few newspapers have also sought another unpublished record: Trump's divorce documents.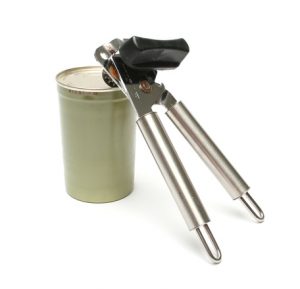 The New York Times and Gannett (the company that owns USA Today) both filed suit in New York to have Trump's divorce records unsealed. The papers argued that the records should be unsealed because the public has a right to the information as part of an effort to understand whether Trump is fit to be president. The request, unsurprisingly, resulted in an attack by Trump, who filed legal papers opposing the unsealing. Both he and his former wife, Ivana, argued that there was no public interest in disclosing their previously sealed divorce records.
Trump also argued that the New York legislature has made clear through the passage of several laws that divorce records should be off limits in the vast majority of cases. Ivana agreed that the records should stay sealed and also argued that because she is not running for public office their records should remain sealed as any disclosure would negatively impact her life and would result in a damaging loss of privacy.
The judge presiding over the lawsuit issued his opinion late last month, finding that there is no public purpose to the divorce records. The judge argued that if the court had agreed to release the divorce records it would be impermissibly injecting itself into the political process. Rather than become involved by releasing such private details, the court would stick to its limited role which is to ensure the candidates comply with election law.
The judge also said that he agreed with Ivana's request for privacy, noting that only one party to the divorce is seeking public office. The other party is a private person and even if the court was to agree that there was reason to reveal the candidate's records, the same justification does not exist for Ivana whose information would obviously be exposed.
Luckily for Donald Trump, he chose to get divorced in New York rather than almost any other state. New York differs from most other jurisdictions when it comes to divorce records in that the state has very strong privacy laws regarding divorce records. Under New York Domestic Relations Law Section 235, all pleadings in a matrimonial action are said to be sealed for 100 years. Only the parties to the divorce and their lawyers are allowed to obtain a record of the court files. Though this is the default position, New York does allow divorce records to be unsealed if good cause is shown. For this to happen, a judge must be convinced that the invasion of privacy is truly warranted and that special circumstances exist to overcome the law's stated preference for privacy. This position places New York in stark contrast with many other states where court records, including those surrounding a divorce, are considered default public records unless it can be demonstrated why they ought to be sealed.
If you find yourself facing a complicated family law matter, then you need the help of experienced family-law attorneys in Charlotte, North Carolina who can help guide you through the often confusing process of divorce. Please contact Arnold & Smith, PLLC today at (704) 370-2828 or find additional resources here.
About the Author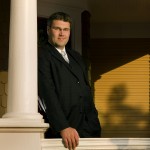 Matthew Arnold is a Managing Member of Arnold & Smith, PLLC, where he focuses on the areas of family law, divorce, child custody, child support, alimony and equitable distribution.
Mr. Arnold was raised in Charlotte, where he graduated from Providence Senior High School. He attended Belmont Abbey College, where he graduated cum laude, before attending law school at the University of North Carolina at Chapel Hill on a full academic scholarship.
A certified Family-Law Specialist, Mr. Arnold is admitted to practice in all state and administrative courts in North Carolina, before the United States District Court for the Western District of North Carolina, and before the Fourth Circuit Court of Appeals in Richmond, Virginia.
In his free time, Mr. Arnold enjoys golfing and spending time with his wife and three children.
Source:
http://www.politico.com/story/2016/09/donald-trump-divorce-files-nyt-228546
Image Credit:
http://www.freeimages.com/photo/can-opener-1421584
See Our Related Video from our YouTube channel:
https://www.youtube.com/user/ArnoldSmithPLLC?feature=watch
See Our Related Blog Posts: