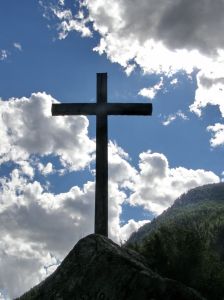 In what is definitely a new twist on a typical divorce case, a local news station in Snow Camp, NC reports that one very unhappy man has now filed suit against his church, claiming that they are at least somewhat at fault for his divorce.
The man, Warren Pegram, from Alamance County, was a member of the Quaker church Cane Creek Meeting of the Society of Friends. Pegram and his wife attended the church for a number of years before any problems developed. Pegram says that at some point members of the church began plotting against him and helped encourage his wife to move out and proceed with a divorce.
Pegram has said that he believes the church was a powerful influence in his wife's mind; something he only realized after the divorce was over. While he won't lay 100% of the blame on the congregation, he says that his wife never would have left without their active assistance. He says church members helped her move her things out of the marital residence and get her set up elsewhere. Pegram says he believes the church conspired with his wife to abandon him because they wanted to punish him for slighting the pastor.
Pegram claims the divorce has cost his financially as well as emotionally. His wife contributed 60% of the household's money and he has been struggling since her departure last February. He has now filed suit against the church, asking for $180,000 plus $10 million in punitive damages. He says the large amount of money is meant to send a message to other churches not to meddle in the private affairs of congregants.

So far Pegram is handling the matter on his own, saying that he had a hard time while looking for an attorney given the novelty of his case. Despite acting alone he believes he has the Lord on his side and that he will win the case.
If you find yourself facing the prospect of divorce in Charlotte, it is best to contact experienced divorce lawyers and attorneys who practice in Charlotte, North Carolina like those at Arnold & Smith, PLLC who can help guide you through the sometimes-confusing process.
See Our Related Blog Posts:
Divorce Lawyers and Attorneys in Iredell County, NC :: Sad Story Demonstrates Importance of Choosing A Quality Divorce Attorney
Divorce Lawyers and Attorneys in Monroe, Union County, NC :: Danica Patrick Divorce Reminds Us Of The Value of Prenups
See Our Related Videos From Our YouTube Channel: