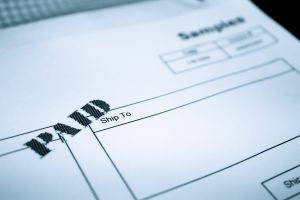 In a very troubling story out of Minnesota, a divorce lawyer in Eagan has been barred from practicing law for the next 15 months. The reason? According to an article on The Huffington Post, the lawyer admitted to having sex with a client. Though that by itself represents a major ethical lapse, it gets even worse. Lowe also admitted that he billed the client for his time.
A local newspaper in the area reported that the lawyer had known the woman since the mid-1980s, but that the affair only began in late 2011 after the woman asked him to represent her in a divorce case. Not wanting to waste any time, the lawyer asked the woman only a few days later if she wanted to start a sexual relationship. That move was a huge misstep, a clear violation of the state's Rules of Professional Conduct for attorneys.
Though this sordid affair is bad enough, it was later revealed that after each encounter, Lowe would bill the client for his "hard work". Each rendezvous appeared on the woman's bill as either a "meeting with client" or "drafting memos."
The affair continued until March of 2012, allowing Lowe to rack up plenty of bills. It only ended after Lowe's wife learned that her husband had been cheating. Lowe then ended the affair and withdrew as her attorney, but not before sending her one final bill. The stress proved too much for the poor woman who then attempted suicide. Concerned hospital staff pressed her for answers and she ended up revealing the relationship.
The Minnesota Supreme Court moved to revoke Lowe's license to practice law last week on the grounds that his behavior amounted to gross professional misconduct. The sexual relationship by itself was cause for the suspension, but the additional step of billing the client for meetings in which sexual relations took place shocked the panel that heard his case. The most recent incident was sadly not the first trouble for Lowe. Back in 1997, he was also put on probation for using cocaine that he purchased from another client.
While it can be hard to choose the right divorce attorney, most people should have better luck than the woman in this case. Given the importance of a family law attorney to your life, it's critical that you pick one you can trust. A divorce attorney is the one you'll have to rely on for help when you need to make the hard decisions about your divorce. To be able to do that, you need to know that they have your best interest at heart.

Make sure when you set out to hire an attorney that you spend some serious effort on the search. Rather than just flip through the phonebook, set up meetings with people you've researched. Make sure that you ask questions and pay attention to their answers. You both need to be on the same page and have an open line of communication. After all, a divorce attorney isn't just there to review paperwork. You'll be sharing intimate details about your personal life, marriage and money. Choosing someone you're comfortable with is critical.
If you find yourself facing the prospect of divorce in Statesville, it is best to contact experienced divorce lawyers and attorneys who practice in Iredell County, North Carolina like those at Arnold & Smith, PLLC who can help guide you through the sometimes-confusing process.
See Our Related Blog Posts:
Child Custody Lawyers in Charlotte, Mecklenburg County, NC :: North Carolina Court of Appeals Wrestles With Common-Law Marriage
Child Support Lawyers in Charlotte, North Carolina :: Unpaid Child Support Bills Add Up Into the Billions