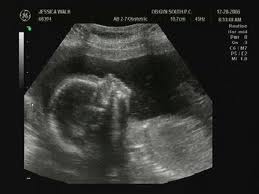 In 2011 the North Carolina General Assembly passed a bill addressing how to go about setting aside an order of paternity and to allow relief from a child support order when the man responsible for payment is not the child's father. The bill has a potentially important impact on child support cases where paternity is a disputed issue and thus deserves discussion.
Senate Bill 203 was introduced in Raleigh by Don Eastman and Floyd B. McKissick, Jr., and passed the NC General Assembly during the 2011 legislative session. It' s intent was to modify existing child support laws. Section 1 of the bill states:
Notwithstanding the time limitations of G.S. 1A‑1, Rule 60 of the North Carolina Rules of Civil Procedure, or any other provision of law, an order of paternity may be set aside by a trial court if each of the following applies:
1) The affidavit of parentage was entered as the result of fraud, duress, mutual mistake or excusable neglect.
2) Genetic tests establish the putative father is not the biological father of the child.
The bill was proposed for several reasons, one being to address existing holes in North Carolina's child support laws, another was to respond to the current economic climate and ensure that fathers are not forced to continue supporting children that they later discover are not biologically theirs.
The bill continues by clarifying that in any motion to set aside paternity it shall be the responsibility of the moving party (the person seeking to set aside the paternity determination) to meet the burden of proof. The legislature said that upon proper motion, courts should order the child's mother, the child in question and the possible father to submit to genetic paternity testing.
If the court determines, as a result of genetic testing, that the potential father is not the biological father and that the order of paternity was entered as a result of fraud, duress, mutual mistake, or excusable neglect, the court may then set aside the order of paternity. It's important to note that nothing in the language is meant to alter the current presumption of legitimacy when a child is born to a mother and a father during the course of a marriage.

Though the change could be important for individuals questioning paternity, most people embroiled in a custody dispute will likely not feel the impact of the modification. The modifications to existing child support laws will only be apparent in very limited circumstances involving disputed paternity and child support orders.
If you find yourself facing the prospect of a messy custody battle or know someone who is, you need to contact an experienced Charlotte family law attorney who can guide you through the complex process of unwinding a marriage.
To read the full bill, click here.
See Our Related Blog Posts:
Protecting Your Finances in a North Carolina Divorce