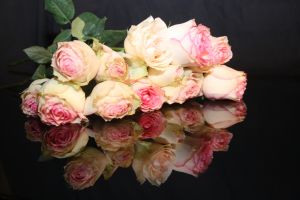 Though it's sad to imagine, the truth is the post-Valentine's Day time period is a busy one for many family law attorneys, even those here in North Carolina. A recent study discussed in a Yahoo News article, found that divorce filings rose by as much as 40% after the lover's holiday.
Lawyers interviewed in the Yahoo piece say that their experience is similar, that the supposedly romantic holiday is often a time where many couples whose relationships have been on the rocks stop and take a hard look at their marriage. The problem is that the holiday is so often associated with wildly unrealistic expectations that when things fail to turn around after one lovey-dovey day it can really hit them hard and serve as the final straw.
Many of the experts interviewed said that couples that have been questioning their relationship often first approach divorce attorneys in January after the holidays are over, usually with questions and concerns. If they aren't ready to pull the trigger quite yet, many will say they want to wait and see how Valentine's Day goes and when the day fails to live up to expectations, many decided to go ahead and file.
Another interesting statistic comes from the legal referral site, Avvo, which says each year it sees a huge spike in the number of inquiries for divorce attorneys in the days immediately following Valentine's Day. The company announced that over the past several years the site sees an average 40% increase in the number of requests for divorce attorneys in the time surrounding Valentine's Day.
Another trend observed by some family law attorneys is to use the holiday to send an especially pointed message. Some clients request that important depositions be scheduled on Valentine's Day or that the divorce petition be held over to file on the 14th.

While it's understandable that couples would want to wait and give the holiday a chance to rekindle their romance, no one should put unrealistic expectations on a day known for boxes of chocolate. Expecting to be swept off your feet often sets the stage for a letdown. If you're experiencing marriage problems during such an emotional time, it's important to keep these expectations in check to avoid adding additional stress on an already challenged relationship.
If you find yourself facing a complicated family matter then you need the help of experienced child custody lawyers in Charlotte, North Carolina who can help guide you through the often confusing process.
See Our Related Blog Posts:
Child Custody Lawyers and Attorneys in Charlotte, NC :: How to Handle Christmas During a Divorce
More North Carolina Couples Divorce in January
See Our Related Video From Our YouTube Channel: