Attorney Matthew R. Arnold answering the question: "What children's expenses are covered by child support?"

Russian President Vladimir Putin and his soon-to-be ex-wife Lyudmila announced last week that they would be divorcing after 30 years of marriage. The split appears to be caused by the strains of Putin's job.
In a press conference, Putin and Lyudmila said that they had gradually grown apart over the last several years since Putin assumed power. Apparently the stress and ceremonial obligations took a toll on Lyudmila who said she much preferred a private life not in the spotlight. In words that echo those of many couples who have grown apart due to one spouse's demanding job, the two said that they had begun to live separate lives and would sometimes go days or weeks without talking.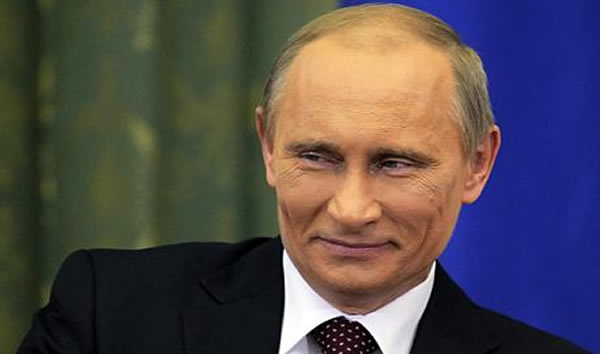 Though you would think the divorce might set up an epic brawl, the two promised that the split would remain amicable and civilized. The couple has two adult children and say they want to keep things calm for them and for the country. The two say they recognized the demands of the Russian presidency had turned them into different people than when they first met and said the divorce was best for everyone involved.
Putin's marriage has been the subject of some discussion for years now in Russia and internationally as many reporters took note of how rarely Lyudmila was seen standing beside her husband. Last year rumors surfaced that Putin had begun an affair with a young Russian gymnast and many wonder whether that affair was the straw that broke the camel's back and led to the recent split.

Though the couple was very open discussing their marital problems, they do not appear to have much of a sense of humor about the matter. Just this weekend Russian state television pulled a show off the air after airing a joke about Putin's surprise divorce announcement. The show, which is aimed at a young audience, created a spoof video showing the Russian President writing a profile on an online dating site.
The joke apparently did not sit well with executives at the state-owned broadcaster who not only pulled the show off the air, but also indicated they would be asking for the resignations of the two hosts.
If you find yourself facing a complicated family matter then you need the help of experienced family law attorneys in Charlotte, North Carolina who can help guide you through the often confusing process of divorce.
Source:
"Putin Divorce Joke Leads Russia TV To 'Pull Show'," published at HuffingtonPost.com.
See Our Related Videos From Our YouTube Channel:
https://www.youtube.com/user/ArnoldSmithPLLC?feature=watch
See Our Related Blog Posts:
The Seven Reasons To Get Out Of A Bad Relationship #7: Because You Don't Know Where Life Will Take You :: Separation and Divorce Lawyers in Charlotte, North Carolina
The Seven Reasons To Get Out Of A Bad Relationship #6: Because You Control Your Happiness :: Separation and Divorce Lawyers in Charlotte, North Carolina