Matthew R. Arnold of Arnold & Smith, PLLC answers the question "What can I do to gain custody of my child in North Carolina?"
When we think of custody disputes we normally think of fights between divorcing parents, sometimes grandparents. Though these do represent the vast majority of cases, as blended families are increasingly common, it is not unusual for a custody case to involve stepparents. These cases can be emotional given the close family ties and complex given the legal requirements. Keep reading to find out more about stepparent rights in a custody dispute.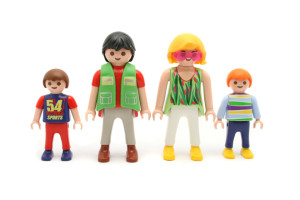 Parent or non-parental third party?
Custody disputes are divided into two big categories: those involving parents and those involving non-parental third parties. Which group do stepparents fall into? Though the reality is that many stepparents are as close as family, from a legal standpoint, stepparents are classified as non-parental third parties, meaning their rights are automatically less than those of parents.
Can stepparents sue?
Stepparents, like grandparents, other relatives and even family friends, have the right to sue a custodial parent for partial custody or visitation. For this to happen, the stepparent will have usually lived with and developed a very close relationship with the minor child, assuming a role of caretaker and co-parent. If the biological parent refuses to grant the stepparents' request for custody, the stepparent can file a lawsuit asking a judge to decide the matter.
Custody or visitation?
Though stepparents are allowed to sue for custody of minor children, the reality is that judges are overwhelmingly likely to reject such a claim, unless the biological parents are deemed unfit and would pose a danger to the child.
What is far more likely is that a stepparent could sue and obtain visitation with a minor child. This can happen if the court determines that it would be in the child's best interest for the stepparent to have visitation. Judges considering the matter will weigh the degree of participation in the life of the child, including the length of time the stepparent cared for the child, the depth of emotional attachment between the stepparent and child, the degree of financial assistance provided by the stepparent and the harm that the child would suffer if visitation were denied.
Stepparent visitation becoming more common
Times have changed quickly in the country given that only a few decades ago it would've been difficult if not impossible for a stepparent to make a successful claim for custody or visitation of a stepchild. Today some 23 states have passed laws that allow stepparent visitation. Other states grant broad rights to third parties, including stepparents, to sue for visitation. In fact, only four states outright prohibit stepparents from trying to gain visitation or custody over a stepchild.
If you find yourself facing a complicated family law matter, then you need the help of experienced family-law attorneys in Charlotte, North Carolina who can help guide you through the often confusing process of divorce. Please contact Arnold & Smith, PLLC today at (704) 370-2828 or find additional resources here.
About the Author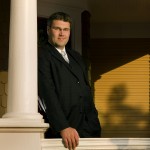 Matthew Arnold is a Managing Member of Arnold & Smith, PLLC, where he focuses on the areas of family law, divorce, child custody, child support, alimony and equitable distribution.
Mr. Arnold was raised in Charlotte, where he graduated from Providence Senior High School. He attended Belmont Abbey College, where he graduated cum laude, before attending law school at the University of North Carolina at Chapel Hill on a full academic scholarship.
A certified Family-Law Specialist, Mr. Arnold is admitted to practice in all state and administrative courts in North Carolina, before the United States District Court for the Western District of North Carolina, and before the Fourth Circuit Court of Appeals in Richmond, Virginia.
In his free time, Mr. Arnold enjoys golfing and spending time with his wife and three children.
Image Credit:
http://www.freeimages.com/photo/family-1421593
See Our Related Video from our YouTube channel:
https://www.youtube.com/user/ArnoldSmithPLLC?feature=watch
See Our Related Blog Posts: