Charlotte Divorce Attorney Matthew R. Arnold of Arnold & Smith, PLLC answers the question "What children's expenses are covered by child support?"
Same-Sex Adoptions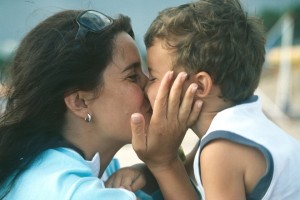 In 2015 the U.S. Supreme Court ruled once and for all that same-sex marriage was legal.  But what about state adoption and birth certificate laws that still assume marriage is always between a man and a woman?
Even though same-sex marriage became legal in all 50 states last year, gay couples in North Carolina and many other states still face numerous legal hurdles that straight couples do not when it comes to making and preserving a family.
A recently introduced bill in Arizona highlights how far our country still has to go towards true equality. Lawmakers proposed a bill in January 2016 that would strike the language in the state adoption laws that give preferences to married heterosexual couples. This is in a state that currently has almost 20,000 children in foster care and is turning away qualified, loving prospective parents.
The bill is designed to help both the children involved and potential parents. The legislation, introduced in both the Arizona House of Representatives and Senate, argues that the U.S. Supreme Court's decision legalizing same-sex marriage last year bans laws that give preference to heterosexual couples.
North Carolina state adoption laws are written much like Arizona's—they presume that parenting takes place between a mother and a father, and they don't let unmarried couples adopt.
| | | |
| --- | --- | --- |
| Form of Adoption | Legal Status of Petitioner | Allowed in North Carolina? |
| Solo | Single | Yes |
| Joint | Married | Yes |
| Second-parent adoption | Single or Married | No |
| Stepparent adoption | Married | Yes |
Any single adult can petition to adopt in all fifty states. However, in North Carolina, "joint adoptions," where both partners petition the court to adopt a child together, is not available unless the partners are married. So if you're married and want to adopt a non-related child together, you can jointly petition to adopt in North Carolina.
But what if one of you is the biological parent of a child and you want the other to become their second legal parent? Because birth certificates in North Carolina specifically only have spaces for a mother and father, only one of you would have been allowed to put a name on your child's birth certificate. Second-parent adoption, while around in other states, is not allowed here. So now that you can be married, if you have since done so, how can you obtain full parental rights to protect your family?
Enter Stepparent Adoption. Since the federal marriage ruling last year, something called stepparent adoption became available to same sex-couples in North Carolina. Before gay marriage was legal, this type of adoption was only available to married, and therefore straight, couples. Stepparent adoption is actually the most common type of adoption in the United States, and is same-sex couples are increasingly using it to guarantee the rights and protections of their families.
What Do I Need to Qualify for a Stepparent Adoption?
To be legally married to the child's biological parent
The parental spouse must have legal custody of the child
The home you share with the parental spouse needs to have been the child's primary residence within the six months immediately before the filing of the adoption petition
Consent to the adoption from the child's other parent, unless one of the few exceptions to this requirement applies (such as if the parent received notice of the adoption proceedings but did not respond within 30 days, or if they have had their parental rights already terminated by a court order)
Consent from the child if he or she is 12 or older (unless the court decides the child's wishes are not in his or her own best interests.
Stepparent adoption does not automatically terminate the rights of the child's second biological parent, but you can petition the court to do so if it is the best interests of the child. If you or your someone you love is thinking about adopting in a same-sex relationship, contact Arnold & Smith, PLLC at (704) 370-2828 today so one of our experienced and dedicated family law attorneys can help you protect the rights of your family or find additional resources here.
About the Author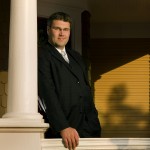 Matthew Arnold is a Managing Member of Arnold & Smith, PLLC, where he focuses on the areas of family law, divorce, child custody, child support, alimony and equitable distribution.
Mr. Arnold was raised in Charlotte, where he graduated from Providence Senior High School. He attended Belmont Abbey College, where he graduated cum laude, before attending law school at the University of North Carolina at Chapel Hill on a full academic scholarship.
A certified Family-Law Specialist, Mr. Arnold is admitted to practice in all state and administrative courts in North Carolina, before the United States District Court for the Western District of North Carolina, and before the Fourth Circuit Court of Appeals in Richmond, Virginia.
In his free time, Mr. Arnold enjoys golfing and spending time with his wife and three children.
Source:
http://www.ncleg.net/EnactedLegislation/Statutes/PDF/ByArticle/Chapter_48/Article_4.pdf
http://www.ncleg.net/EnactedLegislation/Statutes/HTML/BySection/Chapter_7B/GS_7B-1111.html
http://www.familyequality.org/get_informed/families_for_all/50_states_of_adoption/
Image Credit:
http://www.freeimages.com/photo/mom-s-love-1572418
See Our Related Video from our YouTube channel:
https://www.youtube.com/user/ArnoldSmithPLLC?feature=watch
See Our Related Blog Posts: