Matthew R. Arnold of Arnold & Smith, PLLC answers the question "Do I need an attorney to get a Divorce in North Carolina?"
It's not something that many people think about, but those who have dealt with it before understand just how complicated family law cases can be when one parent is incarcerated. Family law issues, including divorce and child custody issues, are already difficult, but adding to the mix the fact that one parent is behind bars can make things exponentially more complex.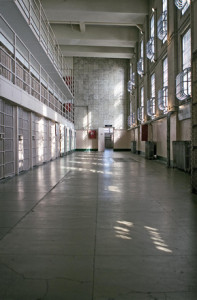 To help address the issue, one family law judge from Chicago has taken time to work specifically with those incarcerated, an attempt to help an often-overlooked group. The judge, Grace Dickler, says that after decades handling divorce and custody cases, she realized that there was one group of people who were consistently at the greatest disadvantage: those behind bars. To help provide equal access to the court system, Judge Dickler decide to devote time once every month or so to hearing cases (via video link) concerning incarcerated individuals.
Those behind bars tend to face different challenges than regular civilians. For one thing, property fights are seldom a big issue in these cases. For many in prison, their property might all fit in one bag, as few own homes, cars or bank accounts of any value. Another issue that differs in incarcerated family law cases concerns custody. Obviously, visitation schedules are impossible as one parent remains behind bars, but telephonic visitation or even occasional visits to the prison are possible and must be agreed to.
Beyond the problems reaching agreement between the parties, those in prison face serious logistical trouble. For one thing, the places they are being held may not be located anywhere near their families or their homes, with prisons frequently located in remote parts of the state. Additionally, it can be difficult to arrange time to appear in court, speak to a judge or even hire an attorney, things that, when added together, bring most divorce cases to a grinding halt.
Judge Dickler has said that she hopes that by taking some time out of her busy schedule to address these needs she is providing a bit of hope to those in a situation that might otherwise be seen as hopeless. One thing that she has learned is that many of the people that she's worked with in prison were married to bad people, people who perpetrated abuse or who initially involved them in illegal activities. By facilitating a divorce, Judge Dickler believes these people might actually have a clean break from their past and from these harmful people, hopefully improving their odds of thriving post-release.
Though breaking ties with harmful individuals is important to success, it is equally important that ties remain with your loved ones, especially children. Judge Dickler points out that one of the best predictors of post-release success is the extent of a person's social connectedness. If the courts simply abandon those in prison, denying them the ability to maintain contact with their children, it will be difficult once they are released to reestablish these relationships, something that is harmful to both parents and children.
If you find yourself facing a complicated family law matter, then you need the help of experienced family-law attorneys in Charlotte, North Carolina who can help guide you through the often confusing process of divorce. Please contact Arnold & Smith, PLLC today at (704) 370-2828 or find additional resources here.
About the Author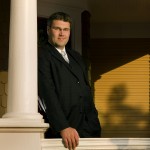 Matthew Arnold is a Managing Member of Arnold & Smith, PLLC, where he focuses on the areas of family law, divorce, child custody, child support, alimony and equitable distribution.
Mr. Arnold was raised in Charlotte, where he graduated from Providence Senior High School. He attended Belmont Abbey College, where he graduated cum laude, before attending law school at the University of North Carolina at Chapel Hill on a full academic scholarship.
A certified Family-Law Specialist, Mr. Arnold is admitted to practice in all state and administrative courts in North Carolina, before the United States District Court for the Western District of North Carolina, and before the Fourth Circuit Court of Appeals in Richmond, Virginia.
In his free time, Mr. Arnold enjoys golfing and spending time with his wife and three children.
Source:
http://www.chicagotribune.com/news/columnists/schmich/ct-prison-divorce-mary-schmich-0214-20160211-column.html
Image Credit:
http://www.freeimages.com/photo/alcatraz-d-block-1580964
See Our Related Video from our YouTube channel:
https://www.youtube.com/user/ArnoldSmithPLLC?feature=watch
See Our Related Blog Posts: