Matthew R. Arnold of Arnold & Smith, PLLC answers the question "How can an attorney help me with my Divorce or Separation in North Carolina?"
Generally, when reading articles about divorce people focus on tips for what to do to prepare for a split. It's a good idea to gather documents, financial records, make sure you have money in your own name and prepare a budget for living on your own. This is all good advice and important to understand if you're in the very early stages of a divorce in North Carolina.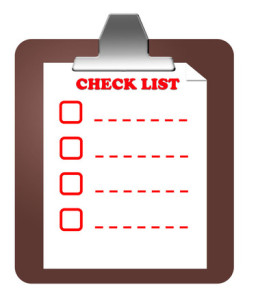 However, if your divorce has already been filed and you can now see the light at the end of the tunnel, you should understand that your work is not yet done. Equally as important as what to do to prepare for a divorce is advice about how to move forward after a divorce. For some ideas on what to keep in mind, keep reading.
A whole new you
After your divorce is final you need to set out on establishing your newly single identity. That means, if you've decided to change your name, do so immediately. Once the divorce decree is signed, take it down to the DMV and get a new driver's license issued. You can also use this time to create a new email address and set up new passwords (your spouse may know your old ones). There's no time like the present to start fresh.
Estate planning
Once your marriage is officially over, it is important to make changes to ensure the split takes place officially in every aspect of your life, including those related to estate planning. First, make sure to sit down and draft a new will. You'll want to remove references to your former spouse, ensuring that you don't end up leaving your possessions behind to your ex. Next, review your health care directives, powers of attorney and living wills, ensuring that these too are updated to reflect the current situation. You definitely don't want your ex to be in the position of making critical life and death decisions on your behalf.
Beneficiaries
After reviewing your estate planning documents, turn your attention to beneficiary designations. Things like retirement accounts, life insurance policies, disability policies and some settlement agreements allow you to designate individuals to whom money will be paid directly. Chances are this person is your former spouse and chances are you'll want to get this changed.
Budget
If you haven't already done so, once your divorce is finalized you'll need to sit down and tackle a new budget, planning out in detail how you'll finance your monthly expenses with one, rather than two incomes. It's also worth making an appointment with a financial advisor to discuss longer-term goals such as retirement or saving for your children's education, to ensure that you're on the right track in light of your new situation.
If you find yourself facing a complicated family law matter, then you need the help of experienced family-law attorneys in Charlotte, North Carolina who can help guide you through the often confusing process of divorce. Please contact Arnold & Smith, PLLC today at (704) 370-2828 or find additional resources here.
About the Author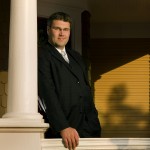 Matthew Arnold is a Managing Member of Arnold & Smith, PLLC, where he focuses on the areas of family law, divorce, child custody, child support, alimony and equitable distribution.
Mr. Arnold was raised in Charlotte, where he graduated from Providence Senior High School. He attended Belmont Abbey College, where he graduated cum laude, before attending law school at the University of North Carolina at Chapel Hill on a full academic scholarship.
A certified Family-Law Specialist, Mr. Arnold is admitted to practice in all state and administrative courts in North Carolina, before the United States District Court for the Western District of North Carolina, and before the Fourth Circuit Court of Appeals in Richmond, Virginia.
In his free time, Mr. Arnold enjoys golfing and spending time with his wife and three children.
Source:
http://www.forbes.com/sites/markeghrari/2016/02/26/5-things-most-people-forget-to-do-after-they-divorce/#7074f7286886
Image Credit:
http://www.freeimages.com/photo/check-list-1150080
See Our Related Video from our YouTube channel:
https://www.youtube.com/user/ArnoldSmithPLLC?feature=watch
See Our Related Blog Posts: