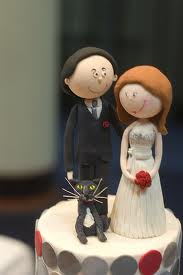 New research from the University of Michigan shows that women are more likely than men to wind up without health insurance following a divorce. The rates of women without insurance remain high even several years after a divorce becomes final.
The new study shows that many women lose their health insurance and struggle regaining it after divorce. Using 11 years of Census data, study author Bridget Lavelle looked at health insurance levels of women before and after divorce. She found that nearly 16% of women lose health insurance within six months of divorce and go without it for at least two years.
Lavelle, a Ph.D. student at the University of Michigan's Gerald R. Ford School of Public Policy, said that the women with the highest risk of losing coverage are those who were covered under a husband's plan prior to the divorce. Of that group, the rate rises to nearly 1 out of every 4 that will become uninsured following separation.
Going along with the loss in insurance, research indicates that after a divorce many women suffer a substantial decline in overall economic well-being. This general decline makes it harder for women to afford health insurance, even if they were not original included under their husband's plan.
Lavelle's study did not look at the situation for men, but previous research, she said, shows that men do not suffer the decline in economic well-being to the same extent that women do. "Men are also less likely than women to be insured through a spouse's insurance," she said. "For both of these reasons, the risk of insurance loss is probably substantially less for men."

Additional statistics demonstrate this overall decline for women's financial health. For instance, recently divorced women are more likely to be in poverty than men, 22% compared with 11%. Some portion of that may be related to lack of health insurance. This loss of health insurance coverage also puts women's health at risk. "Being uninsured also means women are less likely to go to the doctors for check-ups or to get medical care when they do get sick."
If you find yourself facing divorce and are worried about your financial future, you need the help of an experienced Charlotte family law attorney who can help guide you through the complex process.
See Our Related Blog Posts:
Understanding the Importance of a Prenuptial Agreement in North Carolina