Charlotte Divorce Attorney Matthew R. Arnold of Arnold & Smith, PLLC answers the question "Does adultery affect my divorce case?"
By now you have likely heard of the Ashley Madison hack.  For those of you who are unfamiliar with the site, and the countless others who pretend to be unfamiliar with it, Ashley Madison is a website designed explicitly for finding an affair and cheating partners in your local area.  It prides itself on being the "world's leading married dating service for discreet encounters."  A few days ago, the website was hacked by a group threatening to release all customer names, addresses, and credit card transactions if the site is not shut down.  Ashley Madison's parent company, Avid Life Media (ALM), has since hired an IT security team to work on the breach.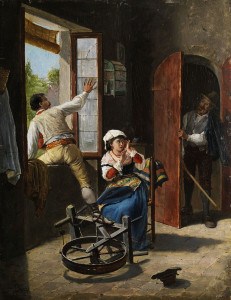 The hackers are calling themselves the "Impact Team," and they appear to be upset about Ashley Madison's "full delete" service.  For a $19 fee, Ashley Madison promises to remove a customer's site usage history and personally identifiable information from the site.  According to the hackers, ALM has been profiting from this service without actually deleting the information.  The hackers are now in possession of it, and if Ashley Madison is not shut down, they are threatening to slowly release that data over time and make "over 37 million members have a very bad day, including many rich and powerful people."
CNN writer Emily Jane Fox published an article explaining how the hack could be "Christmas in July" for divorce lawyers if the hackers do in fact release the names of Ashley Madison's customers.  The release could trigger a flood of divorces filed by individuals dealing with the personal and public humiliation of having a spouse on the list.  While Ms. Fox is likely correct in her prediction of a swell in divorce filings due to revealed infidelity, experience has shown that couples handle infidelity revelations in a variety of ways.  For some, divorce is seen as the only option in response to an affair, but for others, and likely a surprise to the people experiencing this situation, they will pursue other options to save the marriage such as religious guidance, marriage counseling, denial, or a host of other responses that a person might prefer to the drastic life changing event that divorce can be.
The Ashley Madison hack should not be viewed as a "Christmas in July" for family law attorneys.  Filing for divorce should be considered a last resort after all reconciliation efforts have been exhausted.  Try to open the lines of communication with your spouse to identify issues that are causing you both to grow apart.  If that does not work, many people move on to seek professional help from a marriage counselor who can attempt to foster healthy and productive communication.  Once reconciliation efforts have been exhausted, and it becomes clear that the marriage cannot work, then consulting with a local divorce attorney might be the most logical course of action.
If the "Impact Team" releases the names and addresses of Ashley Madison's 37 million customers, Charlotte area residents will undoubtedly be exposed.  As we have discussed in a previous blog: in a 2014 news release, Ashley Madison purposefully revealed that over 65,000 members come from the Charlotte metropolitan area, with the Huntersville area having the highest concentration of subscribers.
If you find yourself facing a complicated family law matter, then you need the help of experienced family-law attorneys in Charlotte, North Carolina who can help guide you through the often confusing process of divorce. Please contact Arnold & Smith, PLLC today at (704) 370-2828 or find additional resources here.
About the Author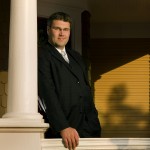 Matthew Arnold is a Managing Member of Arnold & Smith, PLLC, where he focuses on the areas of family law, divorce, child custody, child support, alimony and equitable distribution.
Mr. Arnold was raised in Charlotte, where he graduated from Providence Senior High School. He attended Belmont Abbey College, where he graduated cum laude, before attending law school at the University of North Carolina at Chapel Hill on a full academic scholarship.
A certified Family-Law Specialist, Mr. Arnold is admitted to practice in all state and administrative courts in North Carolina, before the United States District Court for the Western District of North Carolina, and before the Fourth Circuit Court of Appeals in Richmond, Virginia.
In his free time, Mr. Arnold enjoys golfing and spending time with his wife and three children.
Sources:
http://money.cnn.com/2015/07/20/news/ashley-madison-divorce-lawyers/
http://money.cnn.com/2015/07/20/technology/ashley-madison-hack/
http://krebsonsecurity.com/2015/07/online-cheating-site-ashleymadison-hacked/
https://www.charlottedivorcelawyerblog.com/2014/05/areas-charlotte-rank-highest-terms-infidelity.html
Image Credit:
"A Buzzi Der fliehende Liebhaber" by A. Buzzi – [1]. Licensed under Public Domain via Wikimedia Commons – https://commons.wikimedia.org/wiki/File:A_Buzzi_Der_fliehende_Liebhaber.jpg#/media/File:A_Buzzi_Der_fliehende_Liebhaber.jpg
See Our Related Video from our YouTube channel:
https://www.youtube.com/user/ArnoldSmithPLLC?feature=watch
See Our Related Blog Posts: