Charlotte Divorce Attorney Matthew R. Arnold of Arnold & Smith, PLLC answers the question "When do you get alimony?"
Ben Affleck's appearance at San Diego Comic Con this past weekend to promote his upcoming film, Batman v. Superman:  Dawn of Justice, brought back memories of his previous attempt to portray a superhero on screen.  In 2003, Affleck starred as the masked vigilante Daredevil in a movie that was widely panned by critics and fans alike.  Overall, 2003 had to be a tough year for his fans; sitting through Daredevil, Paycheck, and Gigli within a twelve-month span would take its toll on anyone.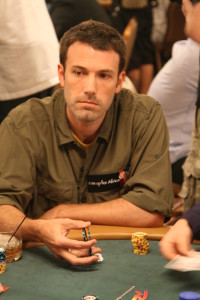 For Affleck, however, Daredevil yielded much more than a terrible movie.  Affleck developed an off-screen romance with Daredevil co-star Jennifer Garner, and the two married in June 2005.  Since marrying Garner in 2005, Affleck's career has taken off.  Just last year, he starred in the critically acclaimed film Gone Girl.  He has also displayed his "wicked smaht" storytelling in directing recent films such as Argo, The Town, and Gone Baby Gone.
Unfortunately, the romance that started twelve years ago on the set of Daredevil was not meant to last.  On June 30th, Affleck and Garner announced plans to divorce.  The announcement came one day after the pair celebrated their 10th wedding anniversary.
The timing of the announcement raised a few eyebrows in the legal community.  Under California divorce law, a ten-year-long marriage is considered a "marriage of long duration."  Why is this significant?  According to Jessica Levinson, professor of law at Loyola Law School L.A., for marriages lasting less than ten years, "Judges often award spousal support for half the length of the marriage."  However, because Affleck and Garner's marriage made it to the ten-year mark, the "half the length of the marriage" alimony formula no longer applies.  A judge could award alimony to the lower-earning spouse (Garner) for an indefinite length of time.  This potentially allows Garner to go after a larger share of Affleck's reported net worth of $75 million, a figure that is only expected to increase in the coming years.  Big paydays are in line for Affleck as he is set to play Bruce Wayne/Batman in four different movies between now and 2019.
Unlike California, North Carolina divorce law does not single out marriages lasting ten years or more with regards to calculating alimony.  However, the duration of the marriage is still a very important factor in determining how much the dependent spouse will be awarded.  Typically, the longer the duration of marriage, the longer a court will require alimony payments be made to the dependent spouse.
Perhaps the most important lesson to be learned from the Affleck/Garner split is that children should be the top priority in any divorce action.  The actors have three children:  Violet, 9, Seraphina, 6, and Samuel, 3.  Following the divorce announcement, Affleck and Garner took the children to the Bahamas to get them away from the resulting media frenzy.  In addition, the pair intends to continue living in their 8,800-square-foot Pacific Palisades, California, mansion and co-parenting their children.
If you find yourself facing a complicated family law matter, then you need the help of experienced family-law attorneys in Charlotte, North Carolina who can help guide you through the often confusing process of divorce. Please contact Arnold & Smith, PLLC today at (704) 370-2828 or find additional resources here.
About the Author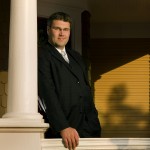 Matthew Arnold is a Managing Member of Arnold & Smith, PLLC, where he focuses on the areas of family law, divorce, child custody, child support, alimony and equitable distribution.
Mr. Arnold was raised in Charlotte, where he graduated from Providence Senior High School. He attended Belmont Abbey College, where he graduated cum laude, before attending law school at the University of North Carolina at Chapel Hill on a full academic scholarship.
A certified Family-Law Specialist, Mr. Arnold is admitted to practice in all state and administrative courts in North Carolina, before the United States District Court for the Western District of North Carolina, and before the Fourth Circuit Court of Appeals in Richmond, Virginia.
In his free time, Mr. Arnold enjoys golfing and spending time with his wife and three children.
Sources:
http://www.leginfo.ca.gov/cgi-bin/displaycode?section=fam&group=04001-05000&file=4330-4339
http://www.bostonherald.com/inside_track/celebrity_news/2015/06/ben_affleck_and_jennifer_garner_are_on_the_brink_of_splitting
http://www.washingtonpost.com/blogs/style-blog/wp/2015/06/30/its-official-ben-affleck-and-jennifer-garner-have-split/
http://www.ncga.state.nc.us/EnactedLegislation/Statutes/HTML/BySection/Chapter_50/GS_50-16.3A.html
http://www.people.com/article/ben-affleck-jennifer-garner-split
http://www.people.com/article/ben-affleck-jennifer-garner-divorce-split-living-together
Image Credit:
https://upload.wikimedia.org/wikipedia/commons/5/59/Ben_Affleck_2008.jpg 
See Our Related Video from our YouTube channel:
https://www.youtube.com/user/ArnoldSmithPLLC?feature=watch
See Our Related Blog Posts: