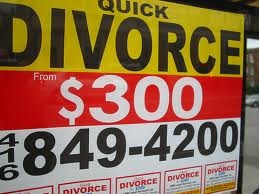 According to a recent report by the AARP, while the overall divorce rate in the U.S. has declined, divorce among those between the ages of 50 and 64 has spiked. What was once an oddity has now become commonplace.
"Historically we thought, 'Older people, they don't get divorced,'" said Susan L. Brown, co-director of the National Center for Family & Marriage Research at Bowling Green University in Ohio. "Now one in four people getting divorced is over the age of 50. In 1990, it was less than one in 10." Such a huge change has intrigued researchers who are seeking to find out what led to the shift.
The divorce rate for those 50 to 64 increased from 6.9 divorces per 1,000 marriages in 1990 to 12.6 in 2009. At the same time, the overall divorce rate dropped from 18.95 to 17.92.
Researchers have said that the increase in divorce rates among older couples is because of the life transition that takes place upon retirement. Retired couples often face difficulties adjusting to life without children in the house and a busy career to keep them occupied. Retirement especially hits marriages hard as spouses who once defined themselves by what they did now are forced to find new meaning in their lives. Meanwhile, spouses used to being alone most of the day must adjust to having somebody else around.
If one or both of the spouses experienced divorce in the past, they are more at risk for a future divorce later in life, Brown said. The numbers speak for themselves; the divorce rate for aging baby boomers is twice as high for those who were previously divorced than those who were on their first marriage.
Unique issues arise for late in life divorcees. For those looking to remarry in their golden years, the pool of potential mates increases for men because the ratio of women to men increases with age. For women, however, it becomes harder to find a husband. Divorces late in life can also be financially devastating, with the woman typically qualifying for half the man's retirement savings. Remarriage also raises concerns over estates and inheritances among the couple's children from previous marriages.

Perhaps most importantly, this increase in senior divorces raises serious issues as to who will take care of them when they eventually become ill and infirm. Traditionally, care for the elderly has been the duty of the spouse. "If, historically, most older adults have been married and have a spouse to provide care, increasingly that is not going to be the case," Brown said. "If we don't have that spouse present, then it becomes a challenge for society."
If you're a baby boomer contemplating divorce, you need to contact an experienced Charlotte family law attorney who can assist you navigating the thorny issues surrounding a late in life divorce.
See Our Related Blog Posts:
Equitable Distribution of Virtual Assets?