Charlotte Divorce Attorney Matthew R. Arnold of Arnold & Smith, PLLC answers the question "What rules are there for Father's Right in NC?"
A Hollywood starlet's ex-flame has sued to prevent the destruction of embryos the couple created through in-vitro fertilization.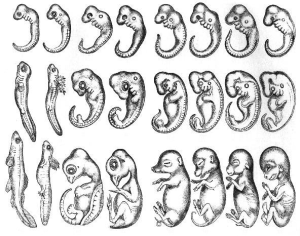 The starlet—Sofia Vergara—told Good Morning America that her ex-flame—businessman and banking heir Nick Loeb—was trying to take advantage of her celebrity to promote himself. Vergara is promoting her latest feature film—a comedy named Hot Pursuit, which opens in theaters in the United States this week, according to the Daily Mail.
Loeb—appearing on the Today show—rebuffed Vergara's claims, saying his legal action had nothing to do with her. Loeb said "lives were created" through the in-vitro fertilization process, and he acted to protect the embryos.
Loeb filed his action in August 2014, asking a court to order the female embryos to be brought to term using a surrogate. He would then raise the children.
"I can give these children a wonderful life," Loeb told Today. "These girls will be raised knowing that they have a father who fought for them." Loeb added that he offered to allow Vergara to waive all financial responsibility for the children, and has said he would raise them by himself.
In an editorial published in the New York Times, Loeb alleged that Vergara's lawyer—Fred Silberberg—told reporters that Vergara wanted to keep the embryos frozen indefinitely, which Loeb said would be "tantamount to killing them."
Loeb also told Today that he would be happy seeing Vergara and fiancé-actor Joe Manganiello "take the embryos and bring them to full term" as long as he was involved in the process.
The legal lines concerning embryos created using the process of in-vitro fertilization are still being drawn. Illinois courts have been wrestling for four years with a lawsuit brought by a Chicago man who wants to prevent his ex-girlfriend from bringing embryos they created to term. Courts have focused in that case on the nature of the contract—if any—between the complainants in the suit, but some legal scholars challenge whether a contract between the "creators" of an embryo should dictate the fate of the embryo.
Some states—New York and Texas are two—enforce the contracts between embryo "creators," while others, such as Tennessee, allow the party wishing to avoid procreation to prevail as long as "the other party had a reasonable alternative option for becoming a parent." Some states allow destruction of embryos only upon mutual consent of the parties.
The New Yorker estimates that between six-hundred thousand and one-million embryos are frozen in the United States. Writing for the New Yorker, Madeleine Schwartz notes that "both the law and language" surrounding embryos are struggling to keep apace of the actions and choices of couples who are creating them.
If you find yourself facing a complicated family law matter, it is best to consult with an experienced family-law attorney in Charlotte, North Carolina who can help guide you through the often confusing process of divorce. Please contact the experienced family-law attorneys at Arnold & Smith, PLLC today at (704) 370-2828 or find additional resources here.
About the Author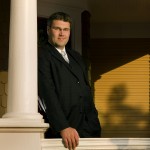 Matthew Arnold is a Managing Member of Arnold & Smith, PLLC, where he focuses on the areas of family law, divorce, child custody, child support, alimony and equitable distribution.
Mr. Arnold was raised in Charlotte, where he graduated from Providence Senior High School. He attended Belmont Abbey College, where he graduated cum laude, before attending law school at the University of North Carolina at Chapel Hill on a full academic scholarship.
A board-certified specialist in the practice of Family Law, Mr. Arnold is admitted to practice in all state courts in North Carolina, in the United States Federal Court for the Western District of North Carolina, in the North Carolina Court of Appeals and Supreme Court, and in the Fourth Circuit United States Court of Appeals in Richmond, Virginia.
In his free time, Mr. Arnold enjoys golfing and spending time with his wife and three children.
Sources:
http://www.dailymail.co.uk/news/article-3071987/Sofia-Vergara-ex-head-head-battle-embryos-says-wants-protect-lives-created-says-s-got-trying-advantage-career.html
http://www.newyorker.com/tech/elements/who-owns-pre-embryos
Image Credit: 
"Baer embryos" by Karl Ernst von Baer Romanes, G. J. after Haeckel, E. – "Über Entwickelungsgeschichte der Thiere" Bd. I-II. Königsberg, 1828, 1837http://home.tiscalinet.ch/biografien/biografien/baer.htmhttp://commons.wikimedia.org/wiki/File:Haeckel_drawings.jpg. Licensed under Public Domain via Wikimedia Commons – http://commons.wikimedia.org/wiki/File:Baer_embryos.png#/media/File:Baer_embryos.png
See Our Related Video from our YouTube channel:
https://www.youtube.com/user/ArnoldSmithPLLC/videos
See Our Related Blog Posts: