Charlotte Divorce Attorney Matthew R. Arnold of Arnold & Smith, PLLC answers the question " If I remarry, can they look at my new spouse's income?"
The single greatest source of tension for married couples is money, and the more scarce money is, the more likely a couple is to divorce.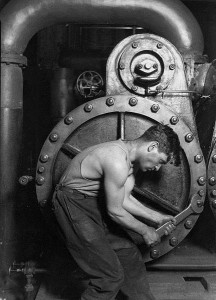 While the "number of married, college-educated couples" who divorce within seven years of marriage has fallen by nearly a quarter in the last thirty years, the divorce rate among couples who make twice the federal poverty guideline (or just over $30,000 annually) has remained stagnant during the same period, according to the Washington Post.
Andrew Cherbin, a sociologist at Johns Hopkins University in Baltimore, Maryland, told the Post that the divorce rate among poorer couples may be tied to "economic inequality in the country. The more unequal the earning opportunities," Cherbin said, "the greater the marriage gaps [are] between the classes."
Writing for the Post, Darlena Cunha claims the research on divorce shows educated and less-educated women moving in opposite directions. In the past two decades, divorces among college-educated women have fallen, while the rate of divorces among women without college degrees has either stagnated or risen.
Bill Doherty, a professor of social science at the University of Minnesota, told Cunha that changing expectations and the changing role of men in marriages may be to blame for the disparity in divorce rates. In general, Doherty said, people interested in marriage want to find someone who contributes equally to household income, "regardless of income bracket. Unless you have a good economic base and a certain level of personal maturity," Doherty said, "it can be very hard to survive this ideal of modern marriage."
The immaturity of many modern American men, Cunha suggests, is leading more women to seek to call it quits. She cites the example of "Cece Azadi of Alabama," who said that once she realized she was the only reliable person in her marriage making money, "there wasn't much reason to hold onto the marriage."
Doherty said women are exhibiting a willingness to work hard in school to try to move upwards in their social class, while "the lower-income men, who previously have been shielded from financial instability with factory and industrial jobs, are being left behind." The numbers, unfortunately, do not reflect that men have caught on.
As Cunha notes, male students comprise just forty-three percent of both higher-education enrollment and students graduating with four-year degrees. Doherty said that more and more women are getting fed up with men who either fail or refuse to carry their own weight. Traditionally, he said, most divorces have been initiated by women. That is still true today, but the disparity in divorces between educated and "less educated mothers" has grown.
Doherty attributes that to women realizing, in increasing numbers, that their partners are not interested in carrying their own weight, which is causing them to move on.
If you find yourself facing a complicated family law matter, it is best to consult with an experienced family-law attorney in Charlotte, North Carolina who can help guide you through the often confusing process of divorce. Please contact the experienced family-law attorneys at Arnold & Smith, PLLC today at (704) 370-2828 or find additional resources here.
About the Author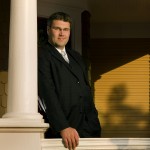 Matthew Arnold is a Managing Member of Arnold & Smith, PLLC, where he focuses on the areas of family law, divorce, child custody, child support, alimony and equitable distribution.
Mr. Arnold was raised in Charlotte, where he graduated from Providence Senior High School. He attended Belmont Abbey College, where he graduated cum laude, before attending law school at the University of North Carolina at Chapel Hill on a full academic scholarship.
A board-certified specialist in the practice of Family Law, Mr. Arnold is admitted to practice in all state courts in North Carolina, in the United States Federal Court for the Western District of North Carolina, in the North Carolina Court of Appeals and Supreme Court, and in the Fourth Circuit United States Court of Appeals in Richmond, Virginia.
In his free time, Mr. Arnold enjoys golfing and spending time with his wife and three children.
Sources:
http://www.washingtonpost.com/posteverything/wp/2015/05/04/men-are-to-blame-for-the-high-divorce-rate-among-americas-poor/
Image Credit: 
http://commons.wikimedia.org/wiki/File:Lewis_Hine_Power_house_mechanic_working_on_steam_pump.jpg
See Our Related Video from our YouTube channel:
https://www.youtube.com/user/ArnoldSmithPLLC/videos
See Our Related Blog Posts: