Charlotte Divorce Attorney Matthew R. Arnold of Arnold & Smith, PLLC answers the question " I'm considering separating from my spouse; what actions should I refrain from doing?"
Legislators in Maryland are considering changes to what the Hagerstown, Maryland Herald-Mail says is one of the nation's most restrictive divorce laws.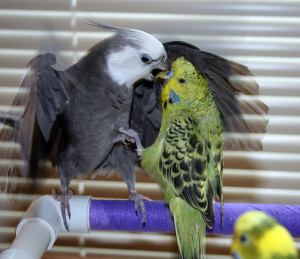 Under Maryland law, a couple must live separate and apart for a period of one year before seeking a divorce. That requirement mirrors North Carolina law. The public policy behind the requirement in North Carolina is to encourage marriage and the preservation of marriages by imposing barriers to so-called "quickie divorces."
Legislators in the Old Line State who are experienced in family law want to "broaden the scope of eligible divorces," according to the Herald-Mail, and one of the principal targets of the proposed broadening is the prerequisite of a one-year's separation.
Under current law, couples can bypass the one-year separation requirement if adultery or "excessively vicious conduct" is proven. Sen. Bobby Zirkin, D-Baltimore County wants to allow couples who enter into mutual agreements covering the issues commonly litigated in contested divorce cases—alimony, equitable distribution and custody—to bypass the one-year separation requirement.
Sen. Zirkin said doing away with the requirement that couples separate for one year before divorcing is necessary because, he told the Herald-Mail, when couples are "watching their watches" and waiting for the required year's separation to expire, "that's the time period when all the mischief happens."
To that end, Sen. Zirkin suggested, the year's separation is actually leading to an increase in the burden on courts by instigating dissension between couples and leading to the development of issues that have to be settled via litigation. Sen. Zirkin told the Maryland House Judiciary Committee that giving couples the option of working out their agreements would serve as a kind of "hanging carrot" approach. "This is like hanging a carrot in front of couples who are divorcing," Sen. Zirkin said. "Work this stuff out and you get the incentive of divorcing sooner."
A separate bill, filed by Del. Kathleen Dumais, D-Montgomery, would scuttle the requirement that both parties to a divorce prove that there is no prospect that the parties will reconcile and that the separation is voluntary, according to the Herald-Mail. Del. Dumais's bill is aimed at protecting victims of domestic abuse.
She told the Herald-Mail that a spouse who is guilty of abuse may be unlikely to agree to a separation. "Requiring the abused party to prove that both parties agreed to separate could lead to further anxiety and conflict," Del. Dumais said.
Even with the proposed changes, the Old Line's State's divorce laws will be far stricter than those in other states like Indiana and Nevada—popular choices for couples who see the states as a "divorce destinations."
If you find yourself facing a complicated family law matter, it is best to consult with an experienced family-law attorney in Charlotte, North Carolina who can help guide you through the often confusing process of divorce. Please contact the experienced family-law attorneys at Arnold & Smith, PLLC today at (704) 370-2828 or find additional resources here.
About the Author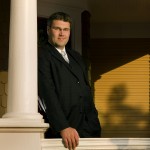 Matthew Arnold is a Managing Member of Arnold & Smith, PLLC, where he focuses on the areas of family law, divorce, child custody, child support, alimony and equitable distribution.
Mr. Arnold was raised in Charlotte, where he graduated from Providence Senior High School. He attended Belmont Abbey College, where he graduated cum laude, before attending law school at the University of North Carolina at Chapel Hill on a full academic scholarship.
A board-certified specialist in the practice of Family Law, Mr. Arnold is admitted to practice in all state courts in North Carolina, in the United States Federal Court for the Western District of North Carolina, in the North Carolina Court of Appeals and Supreme Court, and in the Fourth Circuit United States Court of Appeals in Richmond, Virginia.
In his free time, Mr. Arnold enjoys golfing and spending time with his wife and three children.
Sources:
http://www.heraldmailmedia.com/news/local/md-divorce-law-might-be-broadened/article_fa95a08a-db0f-11e4-97ac-373530e2c62e.html
http://www.rgj.com/story/opinion/columnists/2015/02/09/law-cemented-nevadas-place-divorce-capital/23134847/
Image Credit: 
http://commons.wikimedia.org/wiki/File:Nymphicus_hollandicus_and_Melopsittacus_undulatus_-_fighting.jpg
See Our Related Video from our YouTube channel:
https://www.youtube.com/user/ArnoldSmithPLLC/videos
See Our Related Blog Posts: