Matthew R. Arnold of Arnold & Smith, PLLC answers the question "Can you guarantee I will get the resolution I want?"
Two Minnesota State legislators say the very idea of divorce implicates the court system, and that implication leads to another, critical assumption: that parties to a divorce case are adversaries.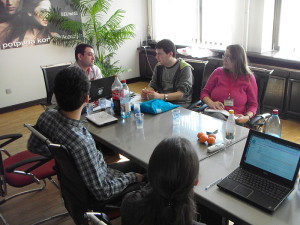 State Rep. John Lesch and state Sen. Sandy Pappas do not believe that all divorces—or even most—involve genuine adversaries. Instead, they allege, many "divorces settle out of court and people just file paperwork for court approval," according to the Minneapolis Star-Tribune.
If that is the case, the Legislators reason, why force parties into a court system in which they are assumed to be adversaries, and are therefore more likely to "respond with hostility in the very situation that calls for generosity of spirit?" Because divorces require a court order, the process of divorce is suffused with conflict, wrote William Doherty, a professor of social science at the University of Minnesota, in the Star-Tribune.
Doherty was joined by Hennepin County District Judge Bruce Peterson in an editorial supporting a bill recently introduced by Sens. Lesch and Pappas that would create "an administrative pathway that skips the court system" and which would enable—in the representatives' eyes—a "cooperative private divorce."
The process would work this way, according to the Star-Tribune: First, couples would submit an online form titled an "Intent to Divorce." After a 90-day waiting period, couples would be required to submit another form, titled a "Declaration of Divorce." This document would provide for property division, if any, and any agreements regarding child custody. After that, parties would be issued a "Certificate of Divorce."
The process—Professor Doherty and Judge Peterson write in their editorial—would mean that couples could enjoy "complete privacy" and would not need a judge's approval for their divorce. If issues in the divorce did become contested, they could "modify their agreements or scrap the private system and go to court any time they wanted."
Professor Doherty and Judge Peterson do not believe couples divorcing without the assistance of lawyer-advocates "will screw it up." They believe, instead, that "the private market will respond with supportive services that not only would reduce mistakes but may prevent some divorces." They caution that the non-judicial, administrative divorce process could only "be used… by people who can work together in good faith." Where that is not the case, they write, "Judges will retain authority to vacate private agreements obtained through misconduct."
In the editorial, Professor Doherty and Judge Peterson suggest that Constitutional challenges to a cooperative, administrative divorce system would fail, writing that the Constitutional "discussion moves from what is the best course of action to a prediction about what a judge might do."
Constitutional issues, if any, notwithstanding, one of the most dramatic—and undiscussed—changes an administrative divorce system would produce is the "complete privacy" that Professor Doherty and Judge Peterson envision. In most—perhaps all—states, since divorce actions are litigated in courts of law, records relating to those actions are generally open to the public.
The openness of our court system and the ready availability of court documents to the public implicates one of the hallmarks of our system of a transparent government operating by and for the people. Shifting actions out of court and providing "complete privacy" in actions heretofore open to the public may not—as Professor Doherty and Judge Peterson suggest—further "the tide of cultural evolution… toward empowerment and respect for individuals."
In reality, secrecy may do the opposite.
If you find yourself facing a complicated family law matter, it is best to consult with an experienced family-law attorney in Charlotte, North Carolina who can help guide you through the often confusing process of divorce. Please contact the experienced family-law attorneys at Arnold & Smith, PLLC today at (704) 370-2828 or find additional resources here.
About the Author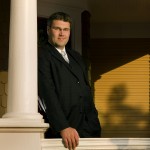 Matthew Arnold is a Managing Member of Arnold & Smith, PLLC, where he focuses on the areas of family law, divorce, child custody, child support, alimony and equitable distribution.
Mr. Arnold was raised in Charlotte, where he graduated from Providence Senior High School. He attended Belmont Abbey College, where he graduated cum laude, before attending law school at the University of North Carolina at Chapel Hill on a full academic scholarship.
A board-certified specialist in the practice of Family Law, Mr. Arnold is admitted to practice in all state courts in North Carolina, in the United States Federal Court for the Western District of North Carolina, in the North Carolina Court of Appeals and Supreme Court, and in the Fourth Circuit United States Court of Appeals in Richmond, Virginia.
In his free time, Mr. Arnold enjoys golfing and spending time with his wife and three children.
Sources:
http://www.startribune.com/opinion/commentaries/296649391.html
Image Credit: 
http://commons.wikimedia.org/wiki/File:GLAM_Serbia_Table_4.JPG
See Our Related Video from our YouTube channel:
https://www.youtube.com/user/ArnoldSmithPLLC/videos
See Our Related Blog Posts: