Charlotte Divorce Attorney Matthew R. Arnold of Arnold & Smith, PLLC answers the question " Is there some property that the judge cannot divide?"
The split between New York media executive Noah Szubski from the daughter of "Wild Wild West" star Robert Conrad is heating up, with Szubski and Chelsea Conrad waging a courtroom battle over Cash.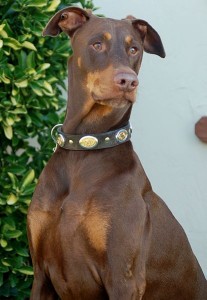 Cold hard cash is not the issue, however, and the split is not quite a divorce, since Szubski and Conrad were not married. The issue between the couple is custody of Cash—their beloved Doberman Pinscher.
Szubski and Conrad broke off their romantic relationship last October, and Conrad moved into a separate apartment not far from Szubski's townhouse. When she did, she left the 85-pound dog with Szubski, but he allowed Conrad to visit the dog, take it for walks and to care for it when he was out of town.
That all changed—or as Manhattan Supreme Court Justice Geoffrey Wright wrote, "The cordiality of the separation was sundered on Valentine's Day 2015"—when Conrad showed up at Szubski's pad to take Cash on a walk and found Szubski with three women.
Conrad took Cash on the walk but never brought the dog back. Apparently Conrad's mother—Lavelda, then visiting from California—convinced Conrad to keep the dog.
Szubski brought an emergency legal action seeking return of the dog. In a court proceeding last week, Conrad testified that she had always intended for Cash to live with her full time, but she had acceded to Szubski's desire to have the dog stay with him because she was fearful of his temper.
Justice Wright said he did not believe Conrad, according to the New York Daily News. He noted that Cash has lived the majority of his life with Szubski, that Szubski has paid all of the dog's expenses, and that Szubski even bought a French Bulldog (named Bernie) to keep Cash company.
Szubski's petition for emergency relief was granted, and Conrad was ordered to meet Szubski on West 22nd Street—near where both Szubski and Conrad live—to return the dog. Szubski was reunited with Cash last Friday.
The matter did not end there, however; a full hearing on the issue of permanent custody is set for April 3. Mia Poppe—Conrad's lawyer—said Szubski's case for custody of Cash is weak because Conrad never gave him the dog.
Furthermore, Poppe told the New York Daily News—while courts have decided custody issues of pets in divorce actions, there is no legal precedent for a court to decide "who is able to keep personal property—including animals" in a boyfriend-girlfriend breakup.
If you find yourself facing a complicated family law matter, it is best to consult with an experienced family-law attorney in Charlotte, North Carolina who can help guide you through the often confusing process of divorce. Please contact the experienced family-law attorneys at Arnold & Smith, PLLC today at (704) 370-2828 or find additional resources here.
About the Author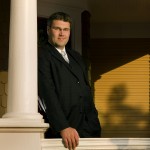 Matthew Arnold is a Managing Member of Arnold & Smith, PLLC, where he focuses on the areas of family law, divorce, child custody, child support, alimony and equitable distribution.
Mr. Arnold was raised in Charlotte, where he graduated from Providence Senior High School. He attended Belmont Abbey College, where he graduated cum laude, before attending law school at the University of North Carolina at Chapel Hill on a full academic scholarship.
A board-certified specialist in the practice of Family Law, Mr. Arnold is admitted to practice in all state courts in North Carolina, in the United States Federal Court for the Western District of North Carolina, in the North Carolina Court of Appeals and Supreme Court, and in the Fourth Circuit United States Court of Appeals in Richmond, Virginia.
In his free time, Mr. Arnold enjoys golfing and spending time with his wife and three children.
Sources:
http://www.nydailynews.com/new-york/media-exec-temporary-custody-dog-heated-battle-article-1.2150977
Image Credit: 
http://commons.wikimedia.org/wiki/File:Proud_Doberman.JPG
See Our Related Video from our YouTube channel:
https://www.youtube.com/user/ArnoldSmithPLLC/videos
See Our Related Blog Posts: