Charlotte Divorce Attorney Matthew R. Arnold of Arnold & Smith, PLLC answers the question "Does adultery affect my divorce case?"
Some call it a midlife crisis; some call it a wandering eye; some call it downright bored. Whatever "it" is, 50-year-old self-described "good girl" Robin Rinaldi decided to give it a whirl for one year, agreeing with her husband of seventeen years to try an "open marriage."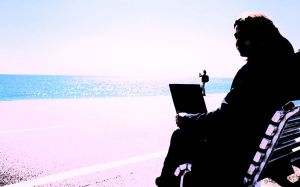 The concept—called polyamory—is nothing new. It is almost as old as infidelity—a concept most people call cheating, except an open marriage takes the "cheat" out of cheating. In effect, a spouse is allowed—if not encouraged—to cheat.
Rinaldi, of San Francisco, California, said that prior to the year of her "wild oat project," she had only slept with four men, including her husband Scott Mansfield. Her once-a-week love life with the brewer and winemaker was in a rut, and his refusal to bear a child with her was the final straw, she wrote in a recently published book titled The Wild Oats Project.
Her agreement with Mansfield was as follows: Rinaldi would rent an apartment and live there through the week. On the weekends she would return home, where she and Mansfield would live as a married couple. They were not to sleep with mutual friends, not to get into any "serious" relationships, and they were not to have unprotected sex.
However, Rinaldi admitted, she was soon breaking all the rules. She told the New York Post that within one day, she received 23 responses to her initial "Good Girl Seeks Experience" advertisement. In the space of her one-year experiment, she said, she slept with ten men and two women and even engaged in a "threesome." When she tried to return to her husband and to her married life, she said, she realized that she had moved on from her marriage, from her old life, from her old self.
When one of the flames from her "year of passion" emailed her out of the blue long after her project had ended, she connected with the man, and before long, Rinaldi said, they were back in each other's arms. Ultimately, Rinaldi said, she fell in love with the man, and the pair have now been living together for five years in a monogamous relationship.
Mansfield also has moved on; both he and Rinaldi say they have found peace in their lives, and he was not offended at her describing the details of their marriage, their sex life, "and her previously secret exploits with other men" in her book.
"If you write it well," Mansfield told Rinaldi, "it won't really be about us. It will be about a lot of marriages."
If you find yourself facing a complicated family law matter, it is best to consult with an experienced family-law attorney in Charlotte, North Carolina who can help guide you through the often confusing process of divorce. Please contact the experienced family-law attorneys at Arnold & Smith, PLLC today at (704) 370-2828 or find additional resources here.
About the Author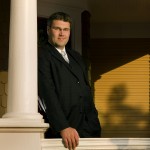 Matthew Arnold is a Managing Member of Arnold & Smith, PLLC, where he focuses on the areas of family law, divorce, child custody, child support, alimony and equitable distribution.
Mr. Arnold was raised in Charlotte, where he graduated from Providence Senior High School. He attended Belmont Abbey College, where he graduated cum laude, before attending law school at the University of North Carolina at Chapel Hill on a full academic scholarship.
A board-certified specialist in the practice of Family Law, Mr. Arnold is admitted to practice in all state courts in North Carolina, in the United States Federal Court for the Western District of North Carolina, in the North Carolina Court of Appeals and Supreme Court, and in the Fourth Circuit United States Court of Appeals in Richmond, Virginia.
In his free time, Mr. Arnold enjoys golfing and spending time with his wife and three children.
Sources:
http://www.dailymail.co.uk/news/article-2997367/Woman-reveals-took-year-17-year-marriage-sleep-men-12-strangers-later-couldn-t-bear-ended-husband.html
http://divorcehelp360.com/9-pitfalls-of-an-open-marriage/
Image Credit: 
http://commons.wikimedia.org/wiki/Silhouette#/media/File:PdA_MEBD_Riss.jpg
See Our Related Video from our YouTube channel:
https://www.youtube.com/user/ArnoldSmithPLLC/videos
See Our Related Blog Posts: