Charlotte Divorce Attorney Matthew R. Arnold of Arnold & Smith, PLLC answers the question "When do you get alimony?"
Women who devote more time to homemaking and childcare may be in for a series of post-divorce rude awakenings, according to NBC News.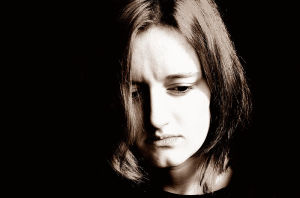 Bruce McClary, a spokesman for the National Foundation for Credit Counseling, told NBC that some women "have to start right from scratch" at finding a post-divorce job or home and establishing credit.
While "working-class women get hit harder," NBC reports, women across all income levels—even women from higher-income levels—often suffer large income losses when they divorce. Laura Tach, an assistant professor of policy analysis and management at New York's Cornell University, said women who are awarded physical custody of children may stand to lose anywhere from thirty to forty-percent of their income.
The costs associated with childcare and the demands placed on women's time make it difficult to keep apace of a fast-moving and demanding labor market. A 2012 study published by the Urban Institute showed that less-than-half of "employed, working-class parents" were given paid time off by their employers, while more than half worked "nonstandard hours and nearly a quarter had to work nights," according to NBC. Keeping up with those demands and keeping up with one's children can be difficult and, in some instances, virtually impossible.
Justin Wolfers, an economics and policy professor at the University of Michigan, told NBC that couples without college degrees are more likely to get divorced and that people without college degrees have higher unemployment rates. Putting those two facts together means, in effect, that women who divorce who do not have college degrees face an uphill battle when it comes to finding post-divorce employment.
A college education can be a ticket to better-paying employment, but many women worry about the debt they incur in order to obtain a degree. One woman—Lara Brooks—told NBC that she had been close to obtaining her bachelor's degree in 2010 when her divorce became final. At the time, she was working as a teacher's aide, but after the divorce, she had to take on two fast-food jobs to make ends meet, and even that could not stop her home from being foreclosed.
Now, she said, she has defaulted on "a mountain" of student-loan debt and is worried that she will never be able to complete her education. She is trapped, in effect, in a vicious cycle that started with her divorce.
Lisa Sotir, a married mother of one who separated from her husband in 2010, said women need to keep their foot in the employment door "in some way, shape or form." She said she still likes the idea of the "stay-at-home mom," however, as one divorcee told NBC, "Making your career as a stay-at-home mom will get you nowhere if your husband decides he is done."
If you find yourself facing a complicated family law matter, it is best to consult with an experienced family-law attorney in Charlotte, North Carolina who can help guide you through the often confusing process of divorce. Please contact the experienced family-law attorneys at Arnold & Smith, PLLC today at (704) 370-2828 or find additional resources here.
About the Author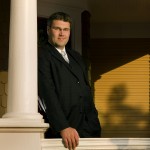 Matthew Arnold is a Managing Member of Arnold & Smith, PLLC, where he focuses on the areas of family law, divorce, child custody, child support, alimony and equitable distribution.
Mr. Arnold was raised in Charlotte, where he graduated from Providence Senior High School. He attended Belmont Abbey College, where he graduated cum laude, before attending law school at the University of North Carolina at Chapel Hill on a full academic scholarship.
A board-certified specialist in the practice of Family Law, Mr. Arnold is admitted to practice in all state courts in North Carolina, in the United States Federal Court for the Western District of North Carolina, in the North Carolina Court of Appeals and Supreme Court, and in the Fourth Circuit United States Court of Appeals in Richmond, Virginia.
In his free time, Mr. Arnold enjoys golfing and spending time with his wife and three children.
Sources:
http://www.nbcnews.com/feature/in-plain-sight/divorce-can-mean-trip-down-economic-ladder-women-n311101
Image Credit: 
http://commons.wikimedia.org/wiki/File:Sad_Woman.jpg
See Our Related Video from our YouTube channel:
https://www.youtube.com/user/ArnoldSmithPLLC/videos
See Our Related Blog Posts: