Charlotte Divorce Attorney Matthew R. Arnold of Arnold & Smith, PLLC answers the question " I'm considering separating from my spouse; what actions should I refrain from doing?"
Until death do us part, in sickness and in health? As for sickness, not so much.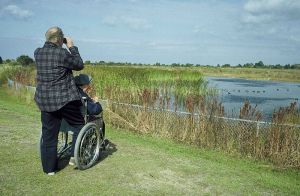 That is, at least, according to a new study spearheaded by Amelia Karraker, an assistant professor of human development and family studies at Iowa State University.
Her study—published in the most recent issue of the Journal of Health and Social Behavior—shows that married women who are diagnosed with a serious health condition are at greater odds of being divorced by or from their spouses than healthy married women.
Karraker and colleague Kenzie Latham studied marriage data from 1992 to 2010 compiled by the Health and Retirement Study at the University of Michigan. They looked at rates of cancer, heart disease, lung disease and stroke among married women during that timeframe.
While the study itself could not account for why married women who become seriously ill are six-percent more likely to be divorced by or from a spouse, Karraker told the Washington Post that "people who endure serious illnesses often take stock of their lives." Men, Karraker said, are not socialized to be caregivers in the manner in which women are, and that may lead wives who become seriously ill to be dissatisfied with the level of care provided by spouses. They may question their marriages, especially if other competent caregivers such as adult children can help provide care.
Another theory that Karraker offered involved the difference in lifespan between men and women. Since women live years longer than men, "the pool of available older single women is much greater than the pool of single older men," the Post reports. A married man caring for a seriously ill wife may therefore have more options after divorce than a married woman caring for a seriously ill man. These options may tempt a caregiving male spouse to consider divorcing a seriously ill wife.
When a married man falls seriously ill, the odds are no greater than average that his marriage will end in divorce, Karraker said.
The study was limited to 2,701 couples, and all the study participants were aged 51 or older. The study sample, Karraker acknowledged, was small, but she expressed surprise that her data showed that couples' income and race had no discernable effect on their divorce rate. Other studies have concluded that poorer couples are more likely to become sick and more likely to be divorced, according to the Post.
The single largest factor to explain the higher divorce rate among seriously ill married women, Karraker said, is caregiving.
"There's a large body of literature that shows that caregiving is really bad for your physical health and psychological health," Karraker said. When married people get sick, she said, often a spouse is called upon to provide care. When that spouse is a man, he may be more inclined to throw in the proverbial towel.
If you find yourself facing a complicated family law matter, it is best to consult with an experienced family-law attorney in Charlotte, North Carolina who can help guide you through the often confusing process of divorce. Please contact the experienced family-law attorneys at Arnold & Smith, PLLC today at (704) 370-2828 or find additional resources here.
About the Author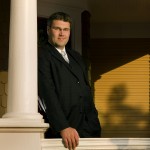 Matthew Arnold is a Managing Member of Arnold & Smith, PLLC, where he focuses on the areas of family law, divorce, child custody, child support, alimony and equitable distribution.
Mr. Arnold was raised in Charlotte, where he graduated from Providence Senior High School. He attended Belmont Abbey College, where he graduated cum laude, before attending law school at the University of North Carolina at Chapel Hill on a full academic scholarship.
A board-certified specialist in the practice of Family Law, Mr. Arnold is admitted to practice in all state courts in North Carolina, in the United States Federal Court for the Western District of North Carolina, in the North Carolina Court of Appeals and Supreme Court, and in the Fourth Circuit United States Court of Appeals in Richmond, Virginia.
In his free time, Mr. Arnold enjoys golfing and spending time with his wife and three children.
Sources:
http://www.washingtonpost.com/news/to-your-health/wp/2015/03/06/in-sickness-and-health-wifes-serious-illness-increases-chance-of-divorce-later-in-life-husbands-doesnt/
Image Credit: 
http://commons.wikimedia.org/wiki/File:Old_couple_on_coastline.jpg
See Our Related Video from our YouTube channel:
https://www.youtube.com/user/ArnoldSmithPLLC/videos
See Our Related Blog Posts: