Matthew R. Arnold of Arnold & Smith, PLLC answers the question "How can an attorney help me with my Divorce or Separation in North Carolina?"
In divorce court, as in any court, litigants must tell the truth. If they do not—aside from damaging their own case—they may face charges for perjury or contempt of court, and the fallout from telling untruths under oath may extend well beyond the courtroom, as a recent case involving a Louisiana police chief has underscored.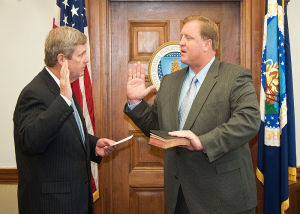 The chief in question is Lafayette, Louisiana Police Chief Kenny Vines. On January 20, Circuit Judge Ray Martin held Vines in contempt of court after determining that Vines had presented false documents to the court during his divorce case. Judge Martin fined Vines $100 and ordered him to serve a five-day jail sentence, although the jail sentence was suspended on the condition that Vines pay the fine.
The Fifth Circuit District Attorney's office convened a grand jury to consider whether Vines should be charged with perjury in connection with false statements Vines made about the divorce documents while under oath. Last Friday, a Chambers County grand jury indicted Vines on perjury charges. As soon as Vines was informed of the indictment, he entered into a plea agreement with prosecutors.
According to a statement released on Monday by Fifth-Circuit prosecutors, Vines pled guilty to second-degree perjury and the perjury charge arose out of statements Vines had made to the Circuit Court while under oath. Vines was sentenced to six months in prison, but the sentence was suspended on the condition that he complete twelve months of probation.
The unwinding of Vines' post-perjury life did not end with criminal charges, however. In January, one Lafayette city council member asked that Vines be suspended without pay, but the motion died for lack of a second, according to WVTM-TV.
Then, at a February 9 city council meeting, Lafayette Mayor Barry Moody announced that Vines would be retiring from the police force. Mayor Moody revealed that Vines had been "fined for perjury and presenting false documents during his divorce proceedings," according to the Lafayette Sun.
Vines had initially planned to retire on April 1, but after the grand-jury indictment and guilty plea, Vines decided to step down immediately.
For Vines, it was the end of a 30-year law-enforcement career. He said his successor would "maintain high levels of integrity and professionalism and… build on the foundations… set during" Vines' tenure.
It may seem astounding, to the casual observer, that an individual in Vines' position—who likely dealt with the court system on a day-to-day basis and was accustomed to giving and being involved in the administration of sworn statements—evinced such a casual disregard for truth.
The pressures of the divorce process, however, can cause the vagaries of human nature—even if only for a moment—to rise to the surface.
The pressure to win at all costs must be resisted, especially when it means not telling the truth.
If you find yourself facing a complicated family law matter, it is best to consult with an experienced family law attorney in Charlotte, North Carolina who can help guide you through the often confusing process of divorce. Please contact the experienced family-law attorneys at Arnold & Smith, PLLC today at (704) 370-2828 or find additional resources here.
About the Author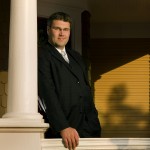 Matthew Arnold is a Managing Member of Arnold & Smith, PLLC, where he focuses on the areas of family law, divorce, child custody, child support, alimony and equitable distribution.
Mr. Arnold was raised in Charlotte, where he graduated from Providence Senior High School. He attended Belmont Abbey College, where he graduated cum laude, before attending law school at the University of North Carolina at Chapel Hill on a full academic scholarship.
A board-certified specialist in the practice of Family Law, Mr. Arnold is admitted to practice in all state courts in North Carolina, in the United States Federal Court for the Western District of North Carolina, in the North Carolina Court of Appeals and Supreme Court, and in the Fourth Circuit United States Court of Appeals in Richmond, Virginia.
In his free time, Mr. Arnold enjoys golfing and spending time with his wife and three children.
Sources:
http://www.al.com/news/montgomery/index.ssf/2015/02/alabama_police_chief_stepping.html
http://www.thelafayettesun.com/lafayette-police-chief-to-step-down-friday/#more-5306
Image Credit: 
http://commons.wikimedia.org/wiki/File:Chester_Culver_Oath_Of_Office.jpg
See Our Related Video from our YouTube channel:
https://www.youtube.com/user/ArnoldSmithPLLC/videos
See Our Related Blog Posts: