Charlotte Divorce Attorney Matthew R. Arnold of Arnold & Smith, PLLC answers the question " I'm considering separating from my spouse; what actions should I refrain from doing?"
What stands to reason does not always stand up to reality, and a new study from a team led by a doctor at Harvard Medical School is driving that point home.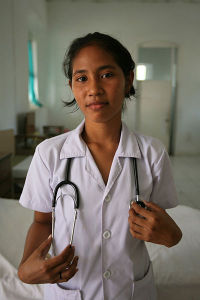 Doctor Anupam Jena of Massachusetts General Hospital and Harvard Medical School led a team that analyzed American Community Survey responses from 250,000 physicians, dentists, pharmacists and health-care executives, according to the Washington Post. The researchers also studied survey answers from 59,000 lawyers and 6.3 million non-health-care professionals. The study results were published last week in a journal titled The BMJ.
Dr. Jena said that going into the study, he encountered "this conception or notion that doctors are more likely to be divorced, not only more than other health-care professionals, but the population at large." This conception or notion, the Post suggested, dovetailed with the perception that doctors work long hours, have demanding schedules, and operate in high-stress day-to-day work environments.
Those conditions sound like a recipe for high divorce rates.
Jena's research, however, proved just the opposite. According to Jena, physicians who marry in the United States have a 24-percent chance of divorcing. Health-care executives, by contrast, have a 31-percent chance of divorcing. A full third of nurses who marry are expected to divorce. Twenty-seven percent of lawyers divorce, and a quarter of married dentists are bound for splitsville, according to the study. Only pharmacists—whose divorce rate is 23-percent—had a lower divorce rate than doctors for professionals employed in the healthcare industry. The rate of divorce among non-healthcare professionals is 35-percent, making the healthcare professions as a whole far less divorce-prone that others.
Jena guessed that many doctors—given the rigors of their educational and professional training—are more likely to marry later in life. If this assumption is true, then they may spend less years being married, which could cause a lower rate of divorce.
The picture painted by the researchers was not rosy for all doctors. Female doctors, for instance, were found to be more likely to divorce than male doctors. In general, women professionals who worked longer hours were more likely to divorce, but male professionals who worked longer hours were less likely to divorce.
Jena suggested that woman professionals—and women physicians in particular—are getting a raw deal. He explained that given their long hours, women physicians are forced to tradeoff "household and child-rearing responsibilities" with maintaining their jobs, which leads to "a lot of stress and… higher rates of divorce." Male doctors are not forced into the same choice, Jena said.
The study of divorce rates among healthcare professionals was reportedly the first "big data" study of its kind, or one that explored divorce rates in the group using "such a large, national sample," according to the Post.
If you find yourself facing a complicated family law matter, it is best to consult with an experienced family law attorney in Charlotte, North Carolina who can help guide you through the often confusing process of divorce. Please contact Arnold & Smith, PLLC today at (704) 370-2828 or find additional resources here.
About the Author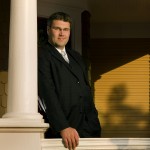 Matthew Arnold is a Managing Member of Arnold & Smith, PLLC, where he focuses on the areas of family law, divorce, child custody, child support, alimony and equitable distribution.
Mr. Arnold was raised in Charlotte, where he graduated from Providence Senior High School. He attended Belmont Abbey College, where he graduated cum laude, before attending law school at the University of North Carolina at Chapel Hill on a full academic scholarship.
A board-certified specialist in the practice of Family Law, Mr. Arnold is admitted to practice in all state courts in North Carolina, in the United States Federal Court for the Western District of North Carolina, in the North Carolina Court of Appeals and Supreme Court, and in the Fourth Circuit United States Court of Appeals in Richmond, Virginia.
In his free time, Mr. Arnold enjoys golfing and spending time with his wife and three children.
Sources:
http://www.washingtonpost.com/news/to-your-health/wp/2015/02/19/divorce-among-doctors-isnt-as-common-as-you-think-study-finds/
Image Credit: 
http://commons.wikimedia.org/wiki/File:East_Timor_doctor_(10694011696).jpg
See Our Related Video from our YouTube channel:
https://www.youtube.com/user/ArnoldSmithPLLC/videos
See Our Related Blog Posts: