Charlotte Divorce Attorney Matthew R. Arnold of Arnold & Smith, PLLC answers the question "What does uncontested divorce mean?"
When Fats Domino sings about finding his thrill on Blueberry Hill, you can almost hear in the mournful piano chords he plays that descend into the chorus that though his dream "came true" and though "the wind in the willow played love's sweet melody," the vows his lover made "were never to be."
Those whose vows were not to be can climb a different kind of promontory, in Saratoga Springs, New York at the Gideon Putnam Resort, where the Dutch Company Divorce Hotel is offering couples weekend luxury packages that include a divorce.
Jim Halfens—Divorce Hotel's founder—said the company deploys a team of professionals to settle out divorces during the three-day Divorce Hotel trips. He said couples typically split the cost of the stay, which runs anywhere from $3,500 to $10,000.
Halfens describes the process as "intense, a rollercoaster and a pressure cooker," but in the end, he said, it saves couples a lot of drawn-out negativity. "When the weekend is over, both will sign the divorce agreement and everybody can go on with their lives," Halfens said.
Of course, not all spouses will be able to resolve their differences at a one-weekend stay at the Divorce Hotel, and Halfens explained that at a minimum, spouses must "be able to wish each other a positive new future."
Divorce attorney Raoul Felder, whose hourly fee is $700, according to the New York Post, said the Divorce Hotel is "for people who are pretty civilized and without complex financial matters." In New York City, minimum divorce retainers can run as high as $25,000.
Halfens said Divorce Hotel helps couples split up in a positive way for a smaller flat fee. Felder described the process as "magic. You go in married, you come out single." The process looks like a long mediation in a luxurious setting. The parties are provided separate accommodations. Each is provided an attorney. A mediator is employed to help spouses hammer out agreements and to draw up divorce paperwork.
Of course, couples are provided Saratoga sparkling water, red wine, dark chocolate, and other Divorce Hotel treasures, to help streamline the process, the Post reports.
A woman named Cathy—who recently split from her husband at the Divorce Hotel—told the Post that the option was open to her and her husband because they wanted to remain friends after divorce and because they were willing to split their assets "fairly evenly."
They spent two four-hour working sessions with a mediator and financial adviser after checking in. After legal sessions on Saturday, Cathy was hanging out with her husband watching a hockey game on a 42-inch television in the living room of his suite. Except the mediator is present, and the couple was signing (and the mediator was notarizing) their 42-page divorce agreement.
And for all the luxury—the legal sessions were "punctuated by leisurely walks, separate massages and downtime spent lunging in the spa's relaxation room"—an air was palpable, the Post reported, and the air was one of sadness.
After all, it was still the end, still a divorce.
But Cathy was looking to the future. If she got remarried, she asked the attendant as she was checking out, how much would it cost to have the wedding there?
If you find yourself facing a complicated family law matter, it is best to consult with an experienced family law attorney in Charlotte, North Carolina who can help guide you through the often confusing process of divorce. Please contact Arnold & Smith, PLLC today at (704) 370-2828 or find additional resources here.
About the Author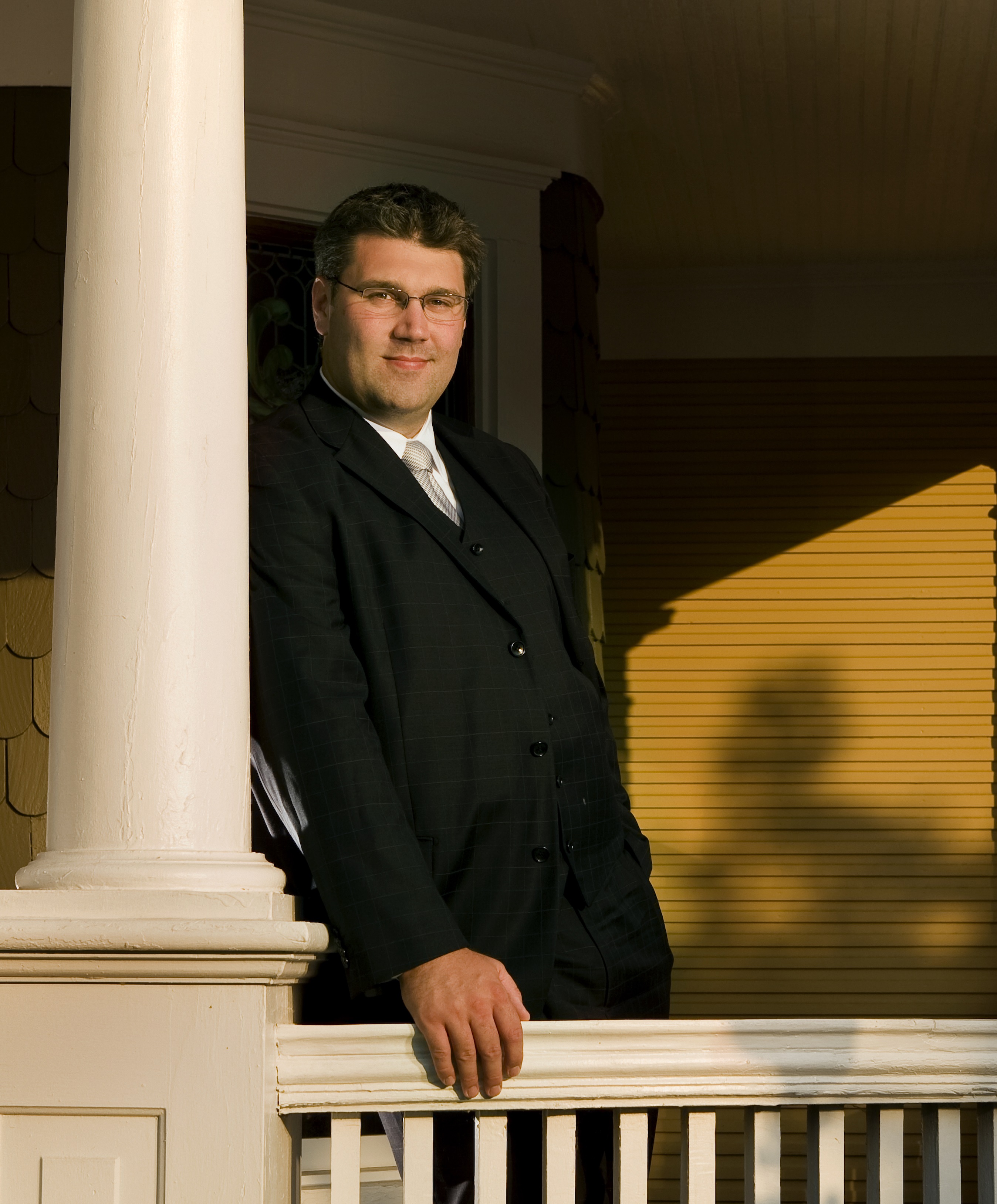 Matthew Arnold is a Managing Member of Arnold & Smith, PLLC, where he focuses on the areas of family law, divorce, child custody, child support, alimony and equitable distribution.
Mr. Arnold was raised in Charlotte, where he graduated from Providence Senior High School. He attended Belmont Abbey College, where he graduated cum laude, before attending law school at the University of North Carolina at Chapel Hill on a full academic scholarship.
A board-certified specialist in the practice of Family Law, Mr. Arnold is admitted to practice in all state courts in North Carolina, in the United States Federal Court for the Western District of North Carolina, in the North Carolina Court of Appeals and Supreme Court, and in the Fourth Circuit United States Court of Appeals in Richmond, Virginia.
In his free time, Mr. Arnold enjoys golfing and spending time with his wife and three children.
Sources:
http://nypost.com/2015/02/10/i-checked-into-the-divorce-hotel-to-check-out-of-my-marriage/
http://expressmilwaukee.com/article-permalink-25068.html
http://www.express.co.uk/travel/shortbreaks/558005/Divorce-Hotel-romantic-getaway-Valentine-s-Day
https://www.google.com/webhp?sourceid=chrome-instant&ion=1&espv=2&ie=UTF-8#q=blueberry+hill+lyrics
http://78discography.com/vic26500.html
Image Credit: 
http://commons.wikimedia.org/wiki/File:Adelphi_Hotel_Saratoga_Springs_(6276800338).jpg
See Our Related Video from our YouTube channel:
https://www.youtube.com/user/ArnoldSmithPLLC/videos
See Our Related Blog Posts: