Matthew R. Arnold of Arnold & Smith, PLLC answers the question "How can an attorney help me with my Divorce or Separation in North Carolina?"
In divorce court, as in any court, litigants must tell the truth. If they do not—aside from damaging their own case—they may face charges for perjury or contempt of court, and the fallout from telling untruths under oath may extend well beyond the courtroom, as a recent case involving a Louisiana police chief has underscored.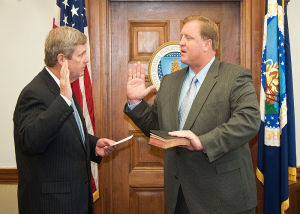 The chief in question is Lafayette, Louisiana Police Chief Kenny Vines. On January 20, Circuit Judge Ray Martin held Vines in contempt of court after determining that Vines had presented false documents to the court during his divorce case. Judge Martin fined Vines $100 and ordered him to serve a five-day jail sentence, although the jail sentence was suspended on the condition that Vines pay the fine.
The Fifth Circuit District Attorney's office convened a grand jury to consider whether Vines should be charged with perjury in connection with false statements Vines made about the divorce documents while under oath. Last Friday, a Chambers County grand jury indicted Vines on perjury charges. As soon as Vines was informed of the indictment, he entered into a plea agreement with prosecutors.
According to a statement released on Monday by Fifth-Circuit prosecutors, Vines pled guilty to second-degree perjury and the perjury charge arose out of statements Vines had made to the Circuit Court while under oath. Vines was sentenced to six months in prison, but the sentence was suspended on the condition that he complete twelve months of probation.